---
Materials are at the heart of industrial development and have pushed society to prosperity. Thousands of years ago, humans may have never thought about flying into the sky or even into space, but the emergence of new technologies and new materials have made that dream a reality.
Advanced materials play an important role in ensuring the survival of human beings and continuously improving the quality of human life. Please write an essay (1000 words or less), or submit a video (8 minutes or less) to the following prompts:

#1 Essay Prompt:
What technological problem will pose the biggest challenge in the next decade? If you were supplied the resources and financial means, what research project would you undertake to address this problem and why?

#2 Video Prompt:
Share with us one of your previous projects or course experiences using advanced materials. What were you trying to achieve? What type of material did you use for the project? What impact did that material have on the project?
---
Eligibility
* SAM's 2021 scholarship is open to high school students, and college students enrolled in two-year and four-year colleges and universities and graduate school programs throughout the United States.

* Applicants who are under 16 years will need to provide parental consent to enter.

* Each applicant affirms that they have met the eligibility requirements and releases the entry to be used for any purpose by Stanford Advanced Materials.
Additional Requirements
* Explain the chemical terms accurately. Cite your sources used if available.

* We welcome related pictures and a short bio about yourself attached with your submission.

* Submit only content that has not been previously published online.

* Applicants

who submit plagiarized text or images will be disqualified.

* All submissions may be used in SAM's future marketing.
Submission
* The deadline for essay submissions is

Sep. 1, 2021. The deadline for video submissions is Sep. 7, 2021.
* All essays and videos should be submitted via online form

.

* The title of the file should be " [Your Name]+Stanford Advanced Materials Sponsorship 2021 Submission". Remember to change settings to allow anyone to view.

*

For video subimission, please upload it first and paste the online URL via online form. Or, you can send the video file to

marketing@samaterials.com

.
Awards
* Two students will be chosen from all the submitted essays and videos. Each of them will receive $1000.
* The result will be announced on or by Wednesday, Sep. 8 on SAM's website.

* Stanford Advanced Materials team will email you to confirm your mailing address and send you a check or Visa gift card.
---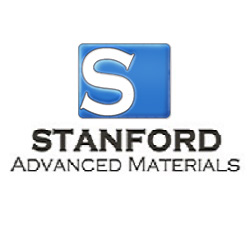 SAM's Special Discounts for College Student Teams
Over the years, SAM has worked with various university laboratories and student teams. We understand sourcing and purchasing customized materials come with many challenges. To help hard-working teams reach their goals, we're now offering advanced chemical materials such as Rare Earth Oxide Powders, high purity Non-ferrous Metals, Rare Earth Fluoride, Sputtering Targets, and Magnets for student organizations at a special discount. For more information on our products and services, please contact marketing@samaterials.com.
---
Please input your scholarship submission link below. *
Please use Google Docs to upload your submission link. Ensure your Google Docs file is saved in the format " [Your Name]+Stanford Advanced Materials 2021 Sponsorship Submission". Remember to change settings to allow anyone to view.