AC3493 Bubble Alumina Tube
| | |
| --- | --- |
| Catalog No. | AC3493 |
| Material | Al2O3 |
| Purity | 98.8% |
| Size | 10-1200mm |
Stanford Advanced Materials (SAM) can provide Bubble Alumina product series. Bubble Alumina Tube is a type of aluminum oxide ceramic products. SAM provides alumina ceramic products with high purity, tight dimensional tolerance, and competitive prices.
Related products: Alumina Ceramic Honeycomb, Alumina Ceramic Foam Filter, Bubble Alumina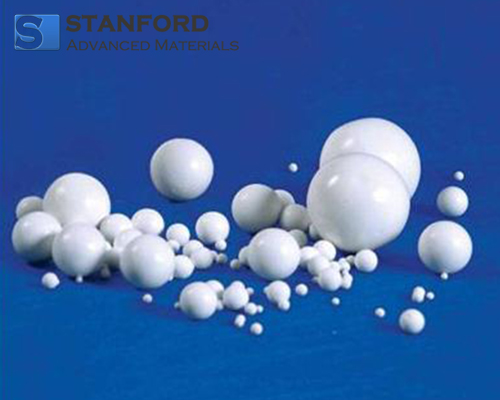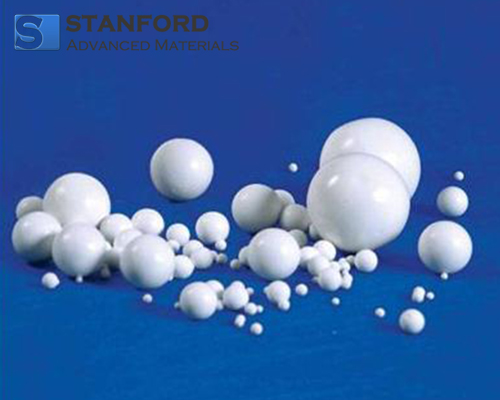 Bubble Alumina Tube Description
Bubble Alumina Tube is produced by atomizing melted high-purity alumina. The atomized particles form hollow spheres. Bubble Alumina, by nature of its structure, has very low thermal conductivity and low bulk density.
While Bubble Alumina exhibits a bulk density twice that of a premium -grade alumina fiber insulator, Bubble Alumina's structure consists primarily of closed air-filled thin-walled cells which combine to give it exceptional hot strength and low thermal conductivity. This makes Bubble Alumina an effective high-temperature thermal insulator in structural applications where insulating capabilities cannot be sacrificed and appropriate for use at temperatures as high as 1825°C. It is pre-fired, contains no organics and exhibits high microwave and RF transparency. Its high alumina content makes it compatible with many extreme chemical environments.
Properties:
-High Hardness
-Abrasion / Wear-Resistance
-Chemical Inertness
-Superior Insulating Properties
-Resistance to Thermal Shock
-Dielectric Properties
-High Melting Point
Bubble Alumina Tube Specifications
Chemical Composition:
Chemical Composition (wt%)

Al2O3

SiO2

MgO

Na2O

Fe2O3

CaO

98.8

0.8

0.05

0.1

0.03

0.3
Bubble Alumina Tube Applications
-Filtration
-High-Porosity Application
-Coatings
Bubble Alumina Tube Packaging
Our Bubble Alumina Tube is carefully handled during storage and transportation to preserve the quality of our product in its original condition.
GET A QUOTE
Please fill in your details and one of our material experts will get back to you within 24 hours. For more information, contact us via E-mail at sales@samaterials.com.
** Email address with your company's domain name is preferred. Otherwise, we may not be able to process your inquiry.