SE1116 (Discontinued) Cadmium Selenide Powder (CdSe Powder) (CAS No.1306-24-7)
| | |
| --- | --- |
| Catalog No. | SE1116 |
| Purity | 99.99%, 99.999% |
| CAS Number | 1306-24-7 |
| Density (at R.T.) | 5.81 g/cc |
| Physical Specifications | Powder / Particle |
(Discontinued)
Based on 20 years of experience manufacturing advanced materials, SAM tries its best to provide the top of the line products for our customers worldwide. We offer ultra-high purity (up to 99.999% and above) Cadmium Selenide powder to be used in various applications.
Related products: Cadmium Sulfide Powder, Bismuth (III) Selenide Powder, Copper (I) Selenide Powder, Cadmium Metal, Selenide Metal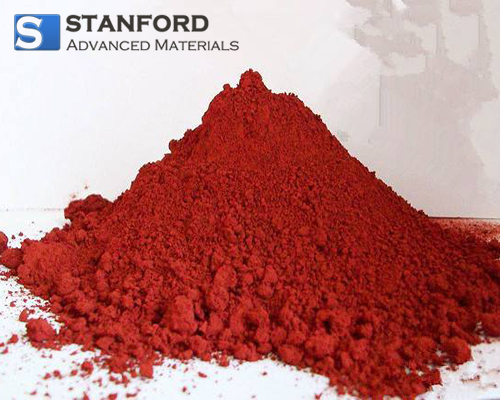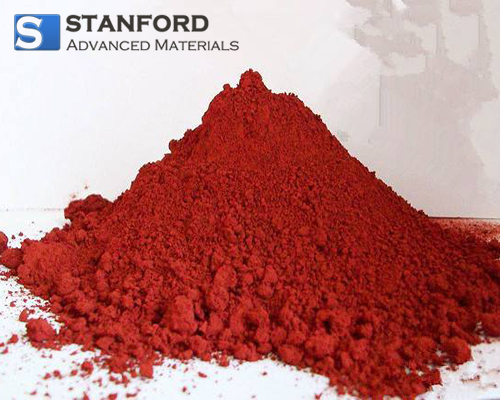 Cadmium Selenide Powder Description
Cadmium Selenide is a dark red crystalline powder. It is insoluble in water. When heated or contacted with acid, Cadmium Selenide produces highly toxic hydrogen selenide. Therefore, appropriate precautions should be taken when handling it.
Cadmium Selenide Powder Application
Cadmium Selenide is mainly used in electronic emitters, spectral analysis and photoresistors. It also has specialized use in windows for instruments utilizing (infra-red) IR light.
Cadmium Selenide Powder Specification
Item No.

Item Name

Purity

Physical Specifications

Lot Size

ME48SE-4N

High Purity Cadmium Selenide

99.99%

Powder

20 kg
50 kg
200 kg

ME48SE-5N

High Purity Cadmium Selenide

99.999%

10 kg
50 kg
100 kg
We are also able to provide CdSe powder with purity above 99.999%. The content of total impurities (silver, aluminum, copper, iron, magnesium, nickel, lead, calcium, zinc, tin, arsenic) is less than 10 PPM.
Cadmium Selenide Powder Packaging
Our CdSe powder is clearly tagged and labeled externally to ensure efficient identification and quality control. Great care is taken to avoid any damage which might be caused during storage or transportation.
Cadmium Selenide Powder Safety Information
| | |
| --- | --- |
| Signal Word | Danger |
| Hazard Statements | H301-H331-H373-H410 |
| Hazard Codes | T,N |
| Risk Codes | 21-23/25-33-50/53 |
| Safety Statements | 36/37-45-60-61 |
| RTECS Number | EV2300000 |
| Transport Information | UN 2570 6.1/PG 3 |
| WGK Germany | 3 |
| GHS Pictograms | |
GET A QUOTE
Please fill in your details and one of our material experts will get back to you within 24 hours. For more information, contact us via E-mail at sales@samaterials.com.
** Email address with your company's domain name is preferred. Otherwise, we may not be able to process your inquiry.