| | |
| --- | --- |
| Catalog No. | CA3744 |
| CAS Number | 1592-23-0 |
| Chemical Formula | Ca(C17H35COO)2 |
| Molecular Weight | 607.02 |
| Form | White fine powder |
| Theoretical Metal Content | Ca 6.5±0.7 % |
Calcium Stearate (CAS: 1592-23-0) is light white crystalline powder. Stanford Advanced Materials (SAM) is a worldwide supplier of high-quality Calcium compounds at a competitive price.
Related products: Calcium Hydride, Magnesium Stearate, Aluminum Stearate, Zinc Laurate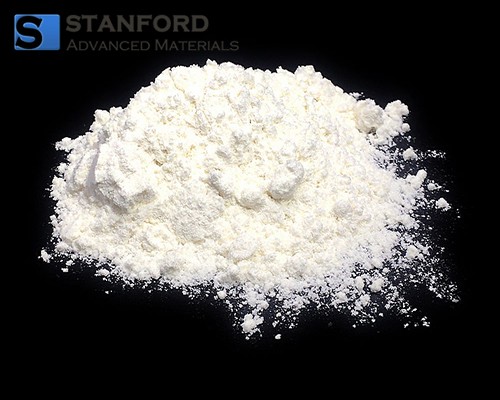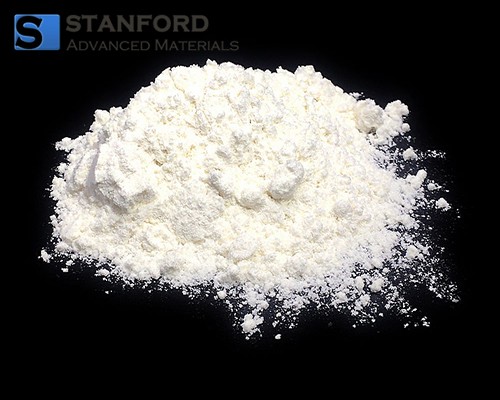 Calcium Stearate Description
Calcium Stearate (CAS: 1592-23-05) is light white crystalline powder. The molecular weight is 607.02 and its melting point is 147-149 ℃, decomposed by heat. It reacts with strong acid to be decomposed into stearic acid and corresponding calcium salt.
Calcium Stearate Specifications
| | |
| --- | --- |
| CAS Number | 1592-23-0 |
| Chemical Formula | Ca (C17H35COO)2 |
| Molecular Weight | 607.02 |
| Form | White fine powder |
| Melting Point | 147-149°C |
| Solubility | Soluble in hot pyridine, slightly soluble in oil, but insoluble in alcohol and ether. |
| Storage conditions | Sealed and keep dry. |
Calcium Stearate Applications
Calcium stearate is used as a flow agent in powders including some foods, a surface conditioner in hard candies such as Sprees, a waterproofing agent for fabrics, a lubricant in pencils and crayons.
The concrete industry uses calcium stearate for efflorescence control of cementitious products used in the production of concrete masonry units i.e. paver and block, as well as waterproofing.
In paper production, calcium stearate is used as a lubricant to provide good gloss, preventing dusting and fold cracking in paper and paperboard making.
In plastics, it can act as an acid scavenger or neutralizer at concentrations up to 1000ppm, a lubricant and a release agent. It may be used in plastic colorant concentrates to improve pigment wetting.
In rigid PVC, it can accelerate fusion, improve flow, and reduce die swell.
Applications in the personal care and pharmaceutical industry include tablet mold release, anti-tack agent, and gelling agent.
Calcium stearate is a component in some types of defoamers.
Calcium Stearate Safety Information:
Hazard Codes

Xn

Risk Statements

R20/21/22:Harmful by inhalation, in contact with skin and if swallowed .
R36/37/38:Irritating to eyes, respiratory system and skin .

Safety Statements

S22:Do not breathe dust .
S24/25:Avoid contact with skin and eyes .
S36:Wear suitable protective clothing .
S26:In case of contact with eyes, rinse immediately with plenty of water and seek medical advice.

WGK Germany

-
Calcium Stearate Packaging
Our Calcium Stearate is carefully handled during storage and transportation to preserve the quality of our product in its original condition.
GET A QUOTE
Please fill in your details and one of our material experts will get back to you within 24 hours. For more information, contact us via E-mail at sales@samaterials.com.
** Email address with your company's domain name is preferred. Otherwise, we may not be able to process your inquiry.