| | |
| --- | --- |
| Catalog No. | CR3755 |
| CAS Number | 7789-04-0 |
| Molecular Formula | CrPO4 |
| Molecular Weight | 146.97 |
| Appearance | Green powder |
| Purity | 99% |
SAM provides series of chromium compounds with good quality. With our rich experience and knowledge in the chromium series, you can be confident in making SAM your first choice. We offer high-purity Chromium(III) Phosphate Powder according to your requirements.
Related products: Chromium Oxide (Cr2O3), Chromium Carbide Powder, Chromium Diboride Powder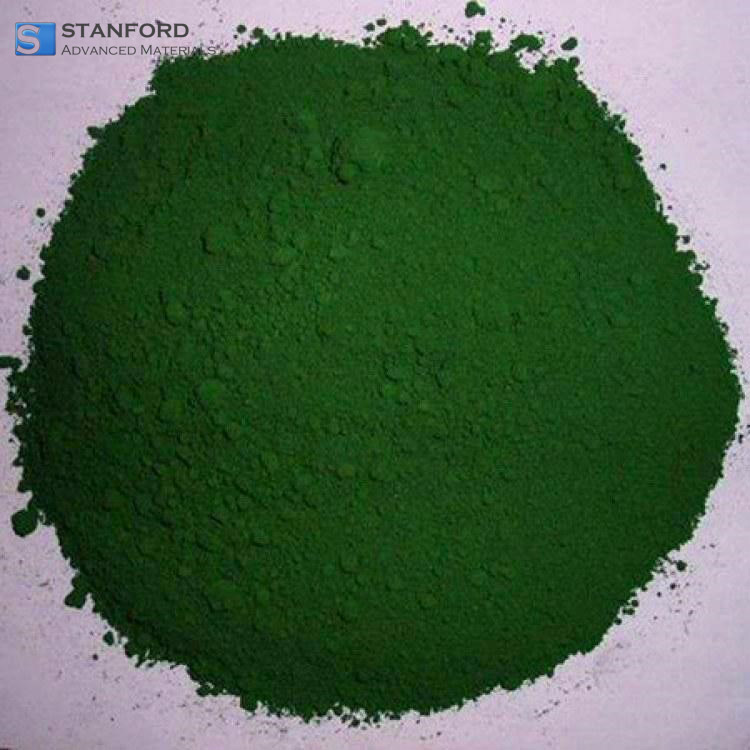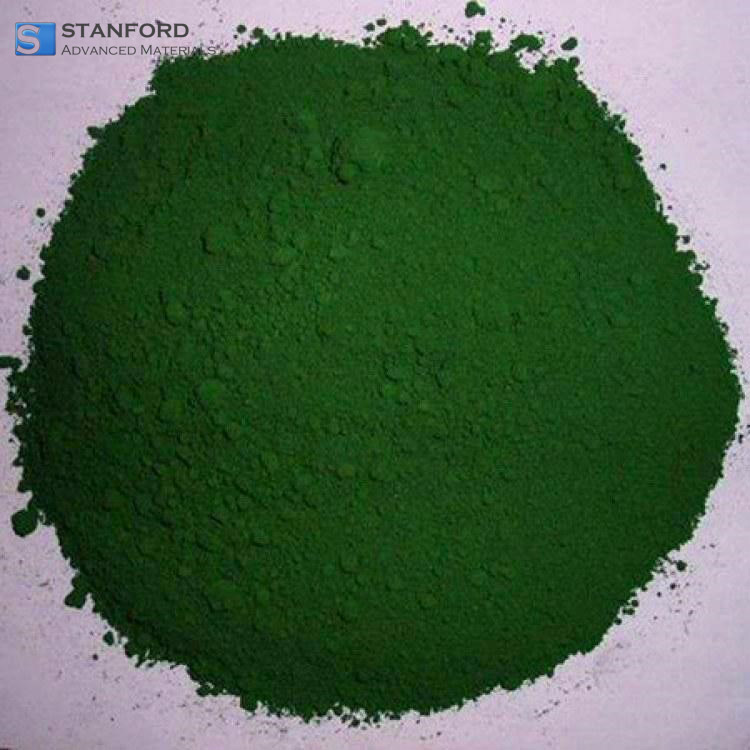 Chromium(III) Phosphate Powder Description:
Chromium(III) Phosphate is made by reacting chromium chloride with sodium phosphate solution. It is used as paint, paint pigment and ceramic glaze.
Chromium(III) Phosphate Powder Specifications:
Properties (Theoretical)

Compound Formula

CrPO4

Molecular Weight

146.97

Appearance

Green powder

Melting Point

1907°C

Boiling Point

2671°C

Density

4.236 g/cm3

Solubility

Insoluble, exothermal blue solution.
Chromium(III) Phosphate Powder Safety Information:
Safety Information according to GHS

Signal Word

Danger

Hazard Statements

H314

Hazard Codes

C

Precautionary Statements

P280-P305+P351+P338-P310

Risk Codes

34

Safety Statements

26-36/37/39-45

Transport Information

UN 3260 8/PG II

WGK Germany

3

GHS Pictograms
Chromium(III) Phosphate Powder Applications:
-Anti-corrosive Coating
Paints containing chromium(III) phosphate have been used as corrosion resistant coating for metals. The paints consist of aqueous acidic chromium (III) phosphate solution which convert to a consistent film when applied onto metals heavily used in manufacturing and utility such as zinc, zinc alloy, aluminum and aluminum alloy substrates. Application methods include electroplating, immersing or spraying the solution on the surface of the substrate.
-Catalyst
Chromium (III) phosphate has various applications in the polymer industry. Combined chromium(III) aluminum phosphate is widely used as a catalyst in the alkylation of aromatic hydrocarbons using alcohols such as the methylation of toluene using methanol. The alcohol is dehydrated into ether while the alkyl substituted product could be used as an intermediate in the manufacture of synthetic fibers such as poly(ethylene terephthalate).
-Polymer
Pretreatment with chromium (III) phosphate-silicate is also used as a laminated structure to dampen vibration and noise in a motor.
Chromium(III) Phosphate Powder Packaging:
Our Chromium(III) Phosphate Powder is stored in a cool, ventilated warehouse and will be kept sealed. It will be carefully handled during storage and transportation to preserve the quality of our product in its original condition. It will be packed in vacuum packing in carton or iron drum.
GET A QUOTE
Please fill in your details and one of our material experts will get back to you within 24 hours. For more information, contact us via E-mail at sales@samaterials.com.
** Email address with your company's domain name is preferred. Otherwise, we may not be able to process your inquiry.