Marker bands are cut from precious metals and other specialty metals, and the cut bands can be processed into various diameters according to clinical requirements. Marker bands are used in the medical industry to provide radiopaque marking for catheter tubes and sensors during angioplasty and other procedures. Platinum, Gold, and Palladium marker bands are standard products for many medical device components where radiopacity is required. In this article, we will take a look at the application of tantalum marker band in medical devices.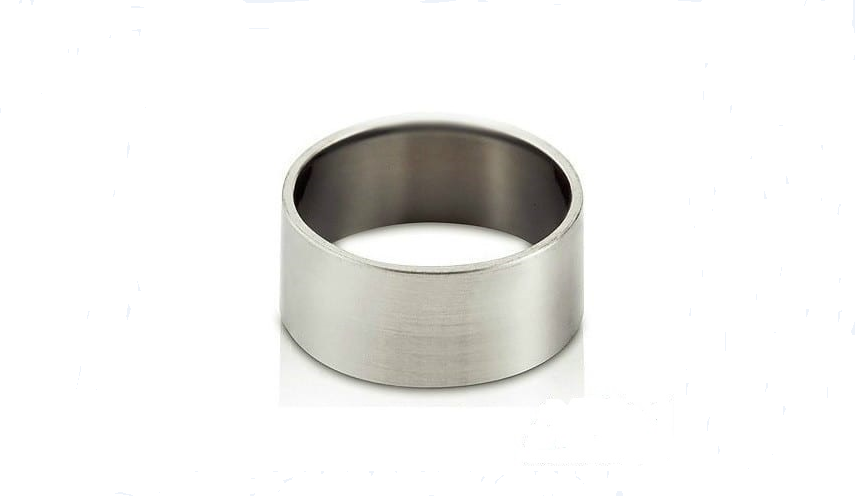 Tantalum Marker Band
A customer of Stanford Advanced Materials (SAM) is a medical technology company focused on delivering clinical medical device solutions. Previously, the company used traditional marker bands as radiopaque markers, which are made from gold or platinum and mounted through a swaging or crimping process. Although processes have been improved over the years, the risk still remains for the traditional marker band to fall off from the catheter tubes, and the cost of them is high since the rare precious metals are expensive.
Insiders know that medical tantalum is an excellent medical metal material, which has good biocompatibility and resistance to physiological corrosion. For example, tantalum can be implanted into the bone to form the osseous union with the surrounding new bone, and the muscle and other tissue in the implanted soft tissue can attach to the tantalum rod and grow normally, without stimulation and toxic side effects in the human body. But, to make the tantalum into tantalum marker bands is difficult because its processing performance is not as good as that of precious metals, and the key difficulty lies in the processing technology.
The company turned to SAM for help since we have mature processing technology of tantalum marker bands. Our tantalum marker bands with inside diameters ranging from 0.014 inches (0.356mm) to 0.200 inches (5.080mm) and wall thicknesses ranging from 0.002 inches (0.051mm) to 0.030 inches (0.762mm) can fully meet the medical requirements. Tantalum marker band's transmittance is basically the same as that of precious metals but with a whopping 50% less cost. Our marker bands are customized using the same tantalum specified for the catheter shaft to allow heat bonding of the band for a more secure assembly — without the additional expensive manufacturing processes that the traditional radiopaque marker bands require.
"I'm glad I found Stanford Advanced Materials just in time. The engineers there quickly understood my operating conditions and recommended the right materials for my medical application. My staff is achieving higher throughput, lower costs and improved efficiency thanks to the engineers at Stanford Advanced Materials, " said the person in charge of the company.
With decades of experience in advanced materials, SAM provides trusted expertise in processing technology of tantalum marker bands. Our quality assurance system and stringent standards mean you can be assured of top-notch medical device components. For medical technology companies with similar applications, talk with a SAM engineer or sales representative about your medical device specifications to find out more.
Conclusion
Thank you for reading our article and we hope you've enjoyed it. If you want to learn more about tantalum marker bands or other tantalum products, we would like to advise you to visit Stanford Advanced Materials (SAM) for more information.
Stanford Advanced Materials (SAM) is a worldwide supplier of tantalum products and has over two decades of experience in the manufacture and sale of tantalum products, offering high-quality tantalum foil, and tantalum marker bands to meet customers' R&D and production needs. As such, we are confident that SAM will be your favorite tantalum marker band supplier and business partner.