TM0161 Titanium Plate (Ti Plate)
| | |
| --- | --- |
| Catalog No. | TM0161 |
| Size | >4.75mm x W x L |
| Material | C.P.Titanium Ti Alloys |
| Standard | ASTM B265 AMS 4911 ASTM F136 ASTM F67 |
| Density | 4.5-4.51 g/cc |
| Surface | Pickled, Sand blasted |
Reliable Titanium Plate manufacturer - SAM
Titanium plates of different thicknesses are available in SAM's factory. We manufacture a range of Titanium plates, in standard sizes and in square, rectangular or circular shapes.
Alternative products: Titanium sheet, Titanium foil, Titanium strip.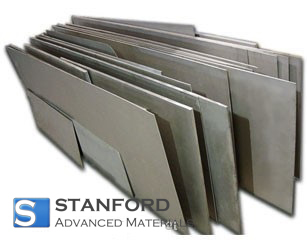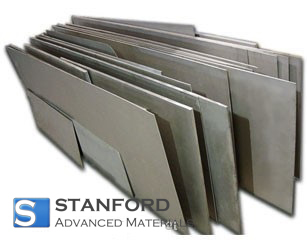 Titanium Plate (Ti Plate) Description:
Titanium is a chemical element with the symbol Ti and an atomic number of 22. Compared to other metals, it is a lustrous and silver transition metal with low density and high corrosion resistance to seawater, aqua regia and chlorine, etc.
Specifications of SAM Titanium Plate
Material

Gr.1, Gr.2, Gr.3, Gr.4, Gr.5, Gr.7, etc.
C.P. Ti, Ti-6Al-4V, Ti-6Al-4V ELI, Ti-6242, Ti-0.3Mo-0.8Ni, Ti 15333, Ti-38644, Ti-3Al-2.5V and Ti-0.2Pd etc..

Standard

ASTM, AMS, AMSE, MIL, JIS
ASTM B265, ASME SB265, AMS 4911, ASTM F67, ASTM F136, etc.

Processing

hot rolled, cold rolled

Sizes:
| | | |
| --- | --- | --- |
| Thickness(mm) | Width(mm) | Length(mm) |
| 5-8 | 2000 max | 4000 max |
| 8-100 | 2500 max | 6000 max |

Titanium Plate (Ti Plate) Applications
Titanium plates are found in a variety of applications such as heat exchangers, various types of corrosive-resistant equipment, textile machinery and sporting equipment, etc..
Packaging of Titanium Plate (Ti Plate)
Our titanium plates are clearly tagged and labeled externally to ensure efficient identification and quality control. Great care is taken to avoid any damage which might be caused during storage or transportation.
GET A QUOTE
Please fill in your details and one of our material experts will get back to you within 24 hours. For more information, contact us via E-mail at sales@samaterials.com.
** Email address with your company's domain name is preferred. Otherwise, we may not be able to process your inquiry.