TM0162 Titanium Foil (Ti Foil)
| | |
| --- | --- |
| Catalog No. | TM0162 |
| Material | C.P.Titanium Ti Alloys |
| Standard | ASTM B265 ASTM F67 etc. |
| Density | 4.5-4.51 g/cc |
| Surface | Cold rolling surface |
| Size | 0.03-0.09mm T x <200mm W x L |
International Titanium foil Supplier
Stanford Advanced Materials (SAM) focuses on supplying high quality Titanium products to worldwide customers at competitive prices. We provide a variety of commercially pure Titanium (CP Titanium) and Titanium alloys in plate, sheet, strip, rod, wire, pipe, tube, and other special parts like flange, fittings, fasteners, mesh, etc.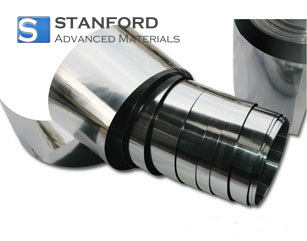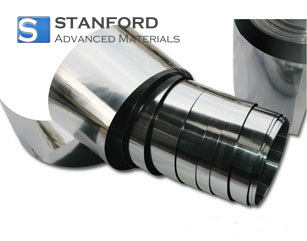 Titanium Foil (Ti Foil) Description
Titanium is well-known for its unique combination of properties, including a low modulus of elasticity, excellent corrosion resistance, and a high strength-to-density ratio. Titanium foil is widely used in such diverse fields as machine building, aerospace, aircraft, shipping, transit, automotive, sport, medical and power generation.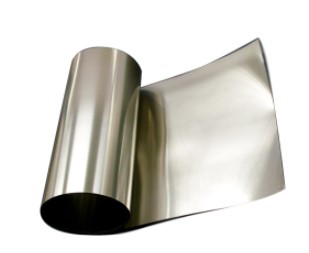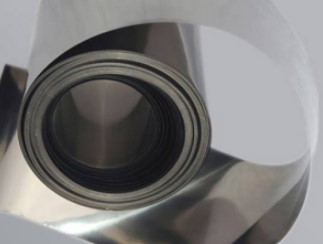 Specifications of Titanium Foil (Ti Foil)
Product

Titanium and Titanium alloy foil

Size

Thickness: 0.02mm (0.0008")
Width: 30mm-100mm (1.18"-3.94")
Length: ≥500mm (19.7")

Thickness: 0.03mm-0.09mm (0.0012"-0.0035")
Width: 50mm-200mm (0.197"-7.87")
Length: ≥500mm (19.7")

Material

Grade1, Grade 2, Grade 5, Grade 5, Grade 7 and Grade 9

Standard

ASTM B265, AMSE SB 265
Titanium Foil (Ti Foil) Applications
-Electronics
-Aerospace
-Chemicals
-Jewelry, watches, and glasses
-Sporting goods
-Golf and precision machining industries, etc.
Titanium Foil (Ti Foil) Packaging and Shipping
SAM's titanium foils are wrapped in foam and packaged in plywood cases to ensure safe storage and transport.
GET A QUOTE
Please fill in your details and one of our material experts will get back to you within 24 hours. For more information, contact us via E-mail at sales@samaterials.com.
** Email address with your company's domain name is preferred. Otherwise, we may not be able to process your inquiry.