AC3496 Fused White Alumina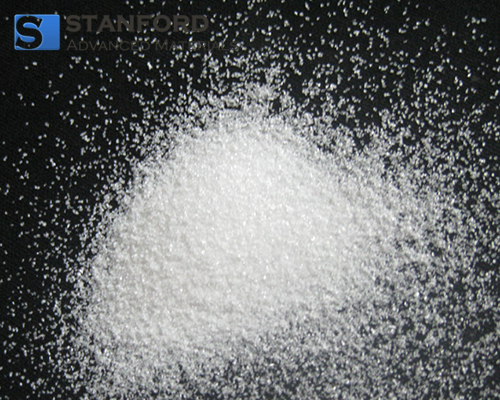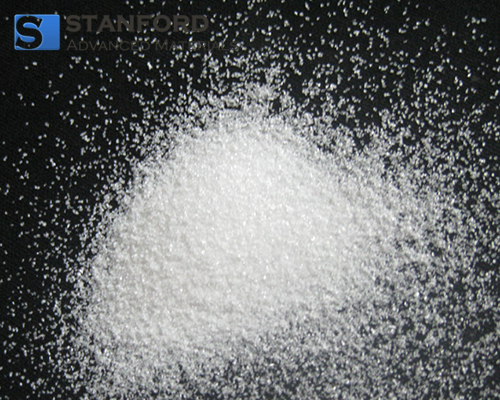 Fused White Alumina Description
Fused White Alumina is a high purity fused aluminum oxide. It achieves its white color as it is lower in impurities than brown or pink fused aluminum oxide. It typically has higher friability than brown fused aluminum oxide. With a Mohs hardness of 9, Aluminum Oxide is a high strength, wear-resistant material possessing a strong ability to resist vigorous chemical attacks (such as acid and alkali) at extreme temperatures. Its high degree of refractoriness, along with its superior electrical insulating properties, dielectric properties, and high melting point make White Fused Aluminum Oxide a desirable material choice for a diverse range of applications.
Fused White Alumina Specifications
| | |
| --- | --- |
| Physical Properties | Value |
| Crystal Form | Rhombohedral Class |
| Chemical Nature | Amphoteric |
| Bulk Density | 3.95g/cm3 |
| Melting Point | 2000°C |
| Hardness | KNOPPS = 2000, MOHS = 9 |
Fused White Alumina Advantages
-High Hardness
-High Compression Strength
-Abrasion/ Wear-Resistance
-Abrasives
-Chemical Inertness
-High Degree of Refractoriness
-Superior Electrical Insulating Properties
-Dielectric Properties
-High Melting Point
Chemical Composition:
Chemical Composition (wt%)

Al2O3

SiO2

MgO

TiO2

Fe2O3

Alkali (Soda & Potash)

99.5

0.05

0.02

0.1

0.08

0.3
Fused White Alumina Applications
-Refractories
-Body and Vehicle Armor
-Blasting Media
-Microdermabrasion
-Grinding
-Polishing
-Lapping
-Metal Preparation
-Anti-Slip
-Laminates
-Coatings
-Filtration
-Abrasives
-Refractory
-Milling
Fused White Alumina Packaging
Our Fused White Alumina is carefully handled during storage and transportation to preserve the quality of our product in its original condition.
GET A QUOTE
Please fill in your details and one of our material experts will get back to you within 24 hours. For more information, contact us via E-mail at sales@samaterials.com.
** Email address with your company's domain name is preferred. Otherwise, we may not be able to process your inquiry.