| | |
| --- | --- |
| Catalog No. | LM4242 |
| CAS Number | 52478-50-9 |
| Molecular Formula | Cr2H2Li2O8 |
| Molecular Weight | 247.89 |
| Appearance | Yellow orthorhombic crystals |
| Purity | >99% |
SAM provides a series of lithium compounds of good quality. With our rich experience and knowledge in the lithium series, you can be confident in making SAM your first choice. We offer high-purity lithium compound powders according to your requirements.
Related products: Lithium Carbonate, Lithium Iron Phosphate, Lithium Vanadate, Lithium Manganate, Lithium Telluride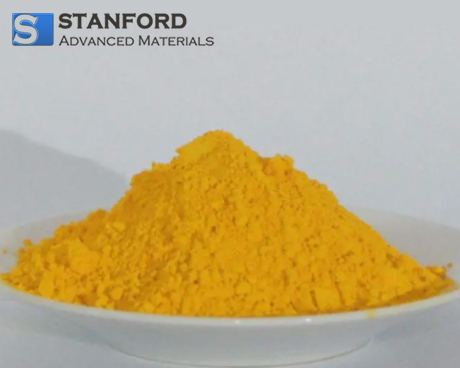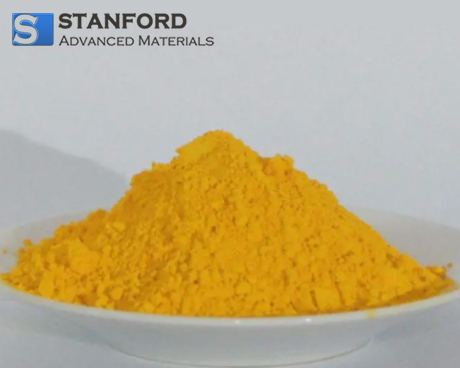 Lithium Dichromate Hydrate Powder Description
Lithium Dichromate Hydrate is a chemical compound of lithium.
Lithium Dichromate Hydrate Powder Specifications
Properties (Theoretical)

Compound Formula

Cr2H2Li2O8

Molecular Weight

247.89

Appearance

Yellow orthorhombic crystals

Density

1.355g/cm3
Lithium Dichromate Hydrate Powder Application
It is used as a reagent, a water-cooled atomic energy reactor as a corrosion inhibitor, and the solution is used as a low-temperature heat transfer medium.
Lithium Dichromate Hydrate Powder Safety Information
Safety Information according to GHS

Hazard Codes

O, T+

Risk Statements

45-46-8-36/37/38-42/43

Safety Statements

53-17-36/37/39-45-22

WGK Germany

3
Lithium Dichromate Hydrate Powder Packaging
Our Lithium Dichromate Hydrate Powder is stored in a cool, dry, well-ventilated warehouse and will be kept sealed in a tightly closed container. The storage area shall be equipped with suitable materials to accommodate leaks. It will be carefully handled during storage and transportation to preserve the quality of our product in its original condition. It will be packed in vacuum packing in a carton or iron drum.
GET A QUOTE
Please fill in your details and one of our material experts will get back to you within 24 hours. For more information, contact us via E-mail at sales@samaterials.com.
** Email address with your company's domain name is preferred. Otherwise, we may not be able to process your inquiry.