OX1058 Lutetium Oxide (Lu2O3) (CAS No. 12032-20-1)
| | |
| --- | --- |
| Catalog No. | OX1058 |
| CAS Number | 12032-20-1 |
| Appearance | White Powder, Not Hazardous |
| Melting Point | 2490 °C |
| Molecular Formula | Lu2O3 |
| Molar mass | 397.932 g/mol |
| Density (at R.T.) | 9.42g/cc |
| MSDS/SDS | Download MSDS/SDS |
Stanford Advanced Materials (SAM) has 20 years of experience supplying ultra-high purity Lutetium Oxide (Lu2O3) of up to 99.999 %. Customization is available upon request.
Related products: Lutetium Carbonate, Lutetium Fluoride, Lutetium Nitrate, Lutetium Chloride, Lutetium Acetate, Lutetium Sulfate, Lutetium Metal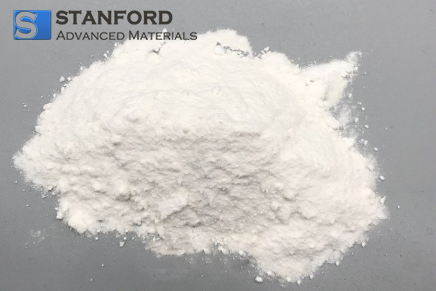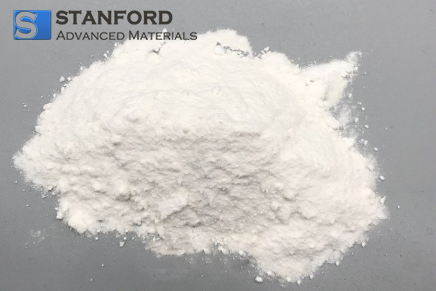 Lutetium Oxide Description
Lutetium Oxide (Lu2O3), also called lutecia, is a cubic compound of lutetium. It is a lanthanide oxide, also known as a rare earth. Lutetium Oxide is white in color and insoluble in water. Due to the nature of oxide compounds, Lutetium Oxide is not conductive to electricity. However, it produces lutetium tantalate, the densest white material known, and is frequently used for x-ray phosphors. It is also insoluble in water solutions and is useful for ceramic applications.
Lutetium Oxide Applications
Used in glass, optic and ceramic applications.

Used as phosphors in x-ray applications.

Used as a catalyst for cracking, alkylation, hydrogenation, and polymerization.

Used for making laser crystals.
Lutetium Oxide Specification
Item No.

Description

Purity (REO/TREO)

Lot Size

OX71-4N

Lutetium Oxide
D50 = ~ 3.93 µm

99.99 %

100 g
500 g
1000 g

OX71VD-4N

Lutetium Oxide for vacuum deposition.

3-12mm or custom size

99.99%

100 g
500 g
5 kg

OX71-4N5

Lutetium Oxide

D50 = ~ 3.93 µm

99.995 %

100 g
500 g
1000 g

OX71-5N

Lutetium Oxide
D50 = ~ 3.93 µm

99.999 %

100 g
500 g
1000 g
Lutetium Oxide Packaging
Our Lutetium Oxide is carefully handled to prevent damage during storage and transportation and to preserve the quality of our product in its original condition.
GET A QUOTE
Please fill in your details and one of our material experts will get back to you within 24 hours. For more information, contact us via E-mail at sales@samaterials.com.
** Email address with your company's domain name is preferred. Otherwise, we may not be able to process your inquiry.