MF2366 Titanium Fiber Felt (Ti)
Titanium Fiber Felt Description
Titanium fiber felt is made by a special laying process and a special ultra-high temperature vacuum sintering process. Compared with titanium powder sintered plate, Ti fiber felt has an excellent three-dimensional network, porous structure, high porosity, large surface area, uniform pore size distribution, special pressure, and corrosion resistance, and can be rolled and processed. Titanium fiber felts are widely used in military, aerospace, civil, medical care, and other industries abroad.
Titanium fiber felts are primarily used in electrolyzer stacks as the flow field or diffuser material, particularly on the oxygen (anode) side.
Titanium Fiber Felt Specifications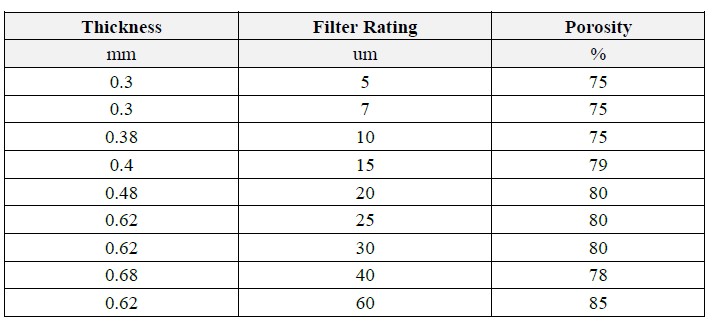 Titanium Fiber Felt Applications
Titanium Fiber Felt can be used in the following applications:
- Electrolyzer stacks
- Diffusion medium
GET A QUOTE
Please fill in your details and one of our material experts will get back to you within 24 hours. For more information, contact us via E-mail at sales@samaterials.com.
** Email address with your company's domain name is preferred. Otherwise, we may not be able to process your inquiry.