NN1593 High Carbon Graphite Nanopowder
| | |
| --- | --- |
| Catalog No. | NN1593 |
| Purity | >99.9% |
| APS | 100 nm |
| Specific Surface Area(m2/g) | 15.6 |
| Color | Black |
| Crystal Structure | spherical |
According to users' requirements of nanoparticles, Stanford Advanced Materials can provide different sizes of High Carbon Graphite Nanopowder.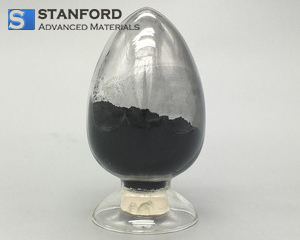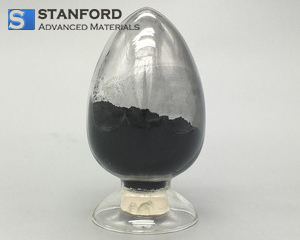 Introduction of High Carbon Graphite Nanopowder:
Our Carbon Graphite Nano Powder has high purity, small particle size, high surface activity, can be fully used in the paint, resin.
Applications of High Carbon Graphite Nanopowder:
1. nano graphite has a very wide application field: such as a tube, a display of the electronic information manufacturing industry on black conductive coatings, etc. Used for high lubrication, high conductivity, high adsorption and catalytic performance, chemical industry, steel lubrication, aerospace, and other fields;
2. nano graphite is mainly used in oil, anti-corrosion coating, rubber, glass fiber reinforced plastic, dry battery, the alkaline battery is special, special industrial lubricants, powder metallurgy, grease, dry cell, lubrication coatings, graphite, graphite depending, colloidal graphite, coated graphite, drawing graphite, TV graphite, graphite, graphite packing paper, special graphite sealing, national defense science, and technology commission, such as scientific research institutions of scientific research, etc.
Storage conditions of High Carbon Graphite Nanopowder:
This product should be stored in dry, cool and sealing of the environment, can not be exposure to air, in addition, should avoid the heavy pressure, according to ordinary goods transportation.
GET A QUOTE
Please fill in your details and one of our material experts will get back to you within 24 hours. For more information, contact us via E-mail at sales@samaterials.com.
** Email address with your company's domain name is preferred. Otherwise, we may not be able to process your inquiry.