SM4464 Silica Aerogel Felt SAF03
| | |
| --- | --- |
| Catalog No. | SM4464 |
| Density | 200±20kg/m3 |
| Thickness | 2, 3, or customized (mm) |
| Width | 1480 (mm) |
Silica Aerogel Felt SAF03 has excellent cold insulation properties, as it has ultra-low thermal conductivity, and requires very little thickness. Stanford Advanced Materials (SAM) has rich experience in manufacturing and supplying high-quality Aerogel Products.
Related products: Ultra-light Graphene Aerogel, Aluminum Silicate Jet Fiber Blanket, CNT-doped Graphene Aerogel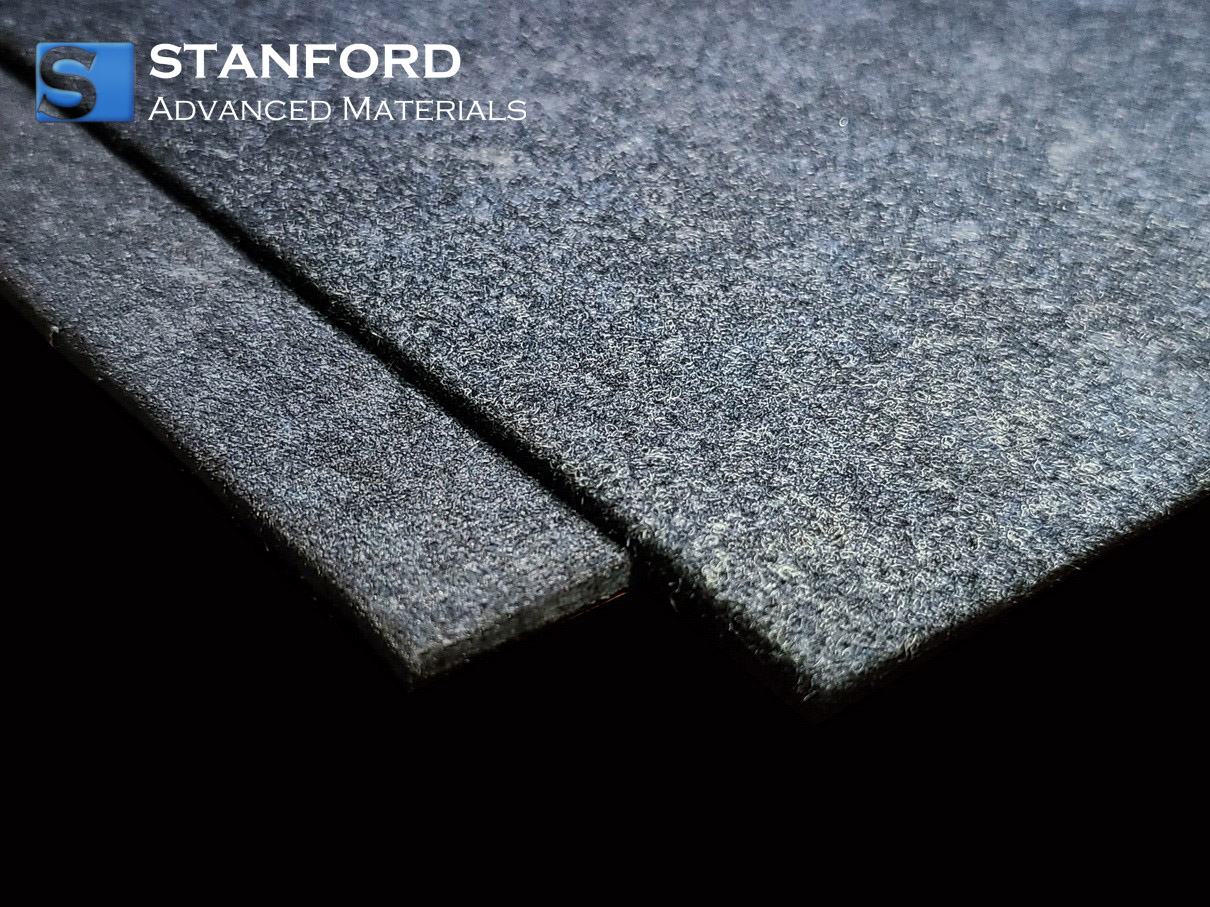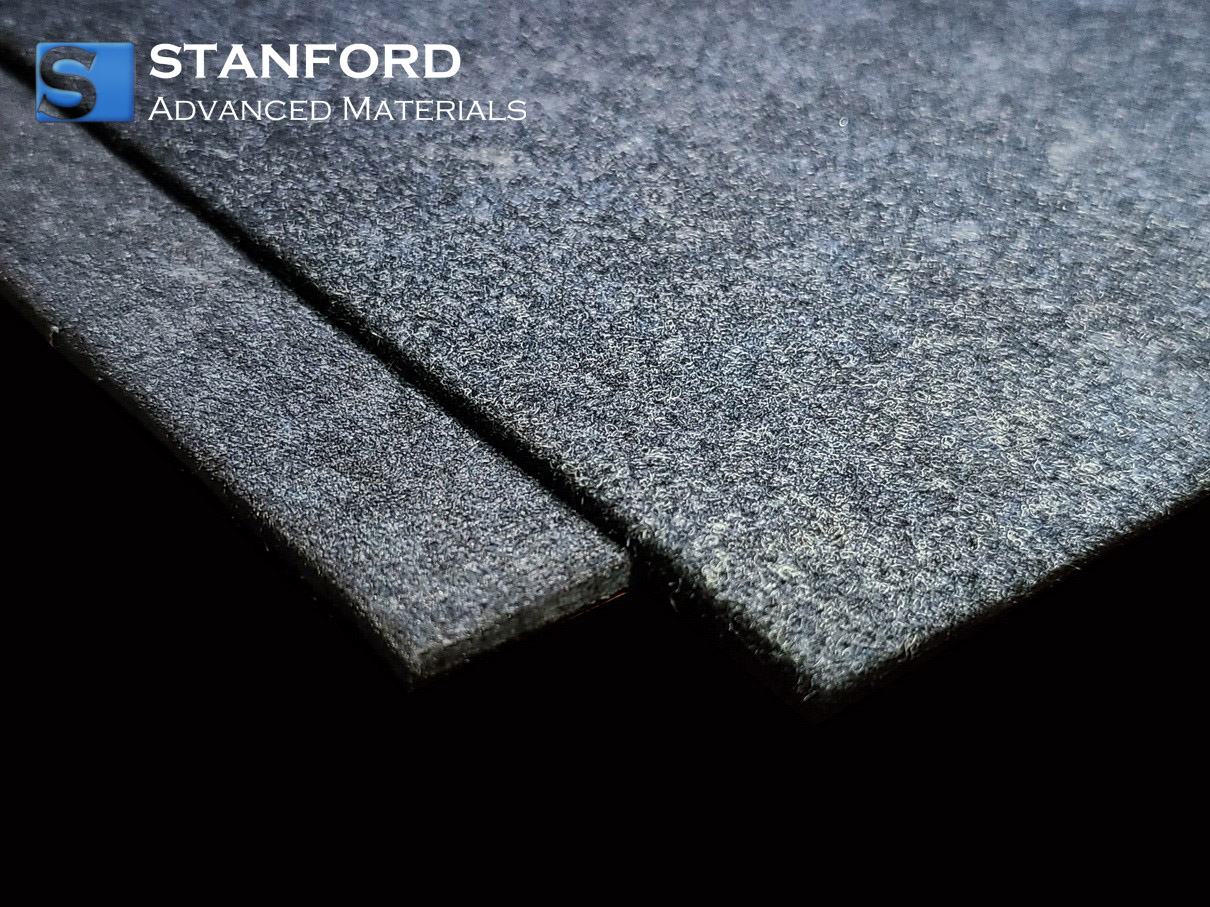 Silica Aerogel Felt SAF03 Description
Silica Aerogel Felt SAF03 is a flexible and efficient thermal insulation felt. The material is a combination of nano aerogels and special fibers, which is dedicated to the new energy industry, special electrical equipment, etc. The unique structure of Silica Aerogel Felt SAF03 makes the material have good flame impact resistance. It has ultra-low thermal conductivity, and the required thickness is greatly reduced, which is especially suitable for applications with limited space. The material is hydrophobic as a whole and can effectively prevent corrosion caused by liquid water contacting pipes and equipment. It prevents the material from reducing the thermal insulation effect due to water seepage, and at the same time has good fire performance. It has a long service life and can be reused after disassembly.
Silica Aerogel Felt SAF03 Description
| | |
| --- | --- |
| Thickness (mm) | 2, 3, or customized |
| Width (mm) | 1480 |
| Thermal Conductivity (W/(m·K) | ≤0.022 |
| Max. Operating Temp. (℃) | 350 |
| Density | 200±20kg/m3 |
| Hydrophobicity rate | ≥99% |
| Cl- Content (%) | ≤0.001 |
Silica Aerogel Felt SAF03 Application
New energy industry
Special electrical equipment insulation
Small-size pipes or cold insulation
Body insulation of high-speed trains, automobiles, subways, etc.
Silica Aerogel Felt SAF03 Packaging
Our Silica Aerogel Felt SAF03 is carefully handled during storage and transportation to preserve the quality of our product in its original condition.
GET A QUOTE
Please fill in your details and one of our material experts will get back to you within 24 hours. For more information, contact us via E-mail at sales@samaterials.com.
** Email address with your company's domain name is preferred. Otherwise, we may not be able to process your inquiry.