SC4426 Silicon Carbide Whiskers, SiC
| | |
| --- | --- |
| Catalog No. | SC4426 |
| Chemical Formula | SiC |
| Crystal Structure | β-type |
| Diameter | 0.45~0.65 μm |
| Length | 5~80 μm |
Silicon Carbide Whiskers is a kind of adhesive tape used for bonding heat sinks and other power dissipation semiconductors. Stanford Advanced Materials (SAM) has rich experience in manufacturing and supplying high-quality Silicon Carbide (SiC) Whiskers.
Related products: Silicon-Free Thermal Pad, Silicone Backed Thermal Pad, Strong Adhesive Thermal Silicone Sheet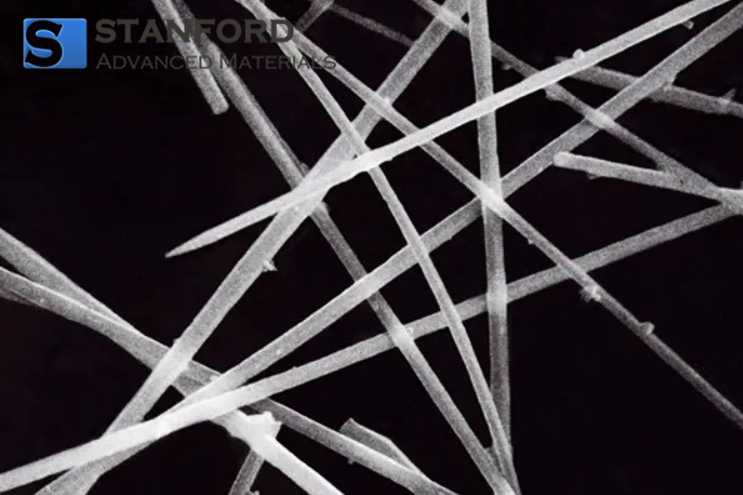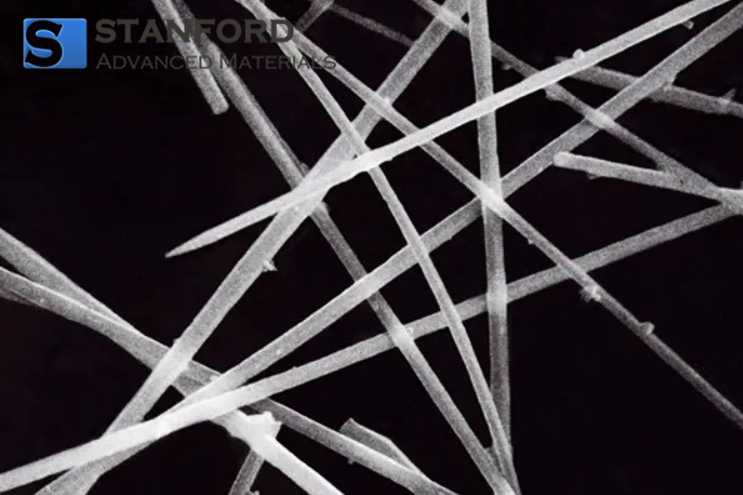 Silicon Carbide Whiskers Description
Silicon Carbide Whiskers have high strength, high modulus of elasticity, high hardness, excellent heat resistance, and corrosion resistance. They are used as reinforcement materials for ceramics, metals, and plastics.
Silicon Carbide Whiskers Specification
| | |
| --- | --- |
| Chemical formula | SiC |
| Crystal Structure | β-type |
| Diameter (μm) | 0.45~0.65 |
| Length (μm) | 5~80 |
| Density (g/cm3) | 3.2 |
| Free carbon (%) | 0.05~0.30 |
| SiO2 (%) | 0.35~0.75 |
Silicon Carbide Whiskers Application
Reinforcement materials for hard ceramics used in cutting tools
For wear-resistant applications
For cooking and industrial heating
Reinforcement materials for plastics
Silicon Carbide Whiskers Packaging
Our Silicon Carbide Whiskers are carefully handled during storage and transportation to preserve the quality of our product in its original condition.
GET A QUOTE
Please fill in your details and one of our material experts will get back to you within 24 hours. For more information, contact us via E-mail at sales@samaterials.com.
** Email address with your company's domain name is preferred. Otherwise, we may not be able to process your inquiry.