OP6400 Sapphire windows
Stanford Advanced Material can provide sapphire windows, lenses, prisms and domes in various shapes, sizes and forms i.e. squares, plates, rectangles and discs are available.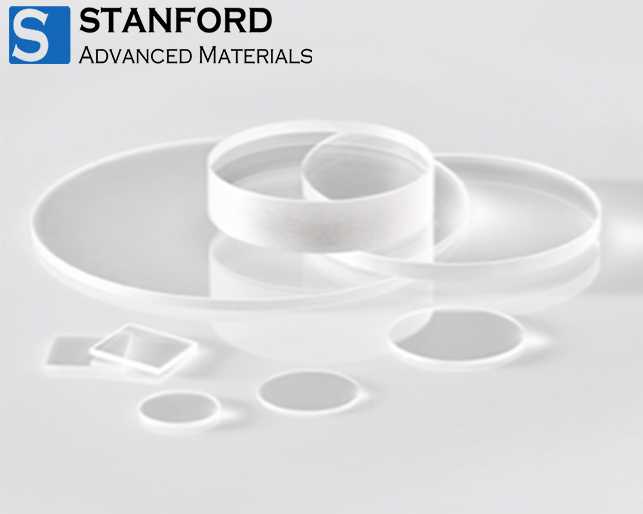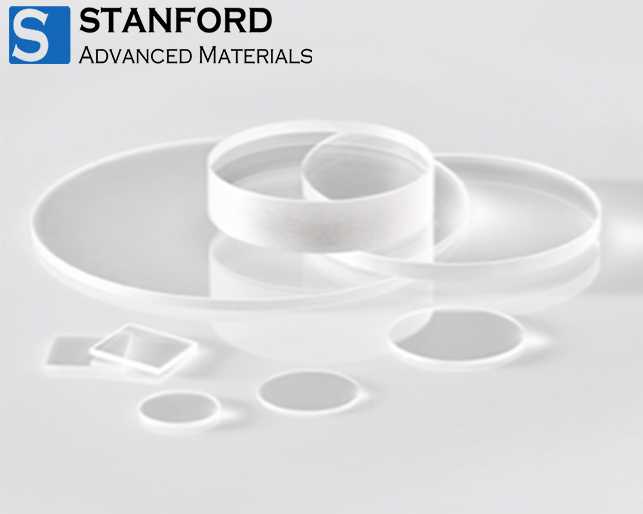 Specification of sapphire windows
Crystal

LED Grade Sapphire

Sapphire purity

>99.99%

Color

Transparent

Orientation

C plane tiled M axis 0.20°±0.05°

Diameter

50.85±0.05mm

Thickness

300±15 μm

Primary Flat Location

A-axis ± 0.1°

Flat Length

16.0±0.5 mm

Front Side Roughness

Ra

≤

0.2nm

Back Side Roughness

Ra

≤

0.2nm

Edge Bevel

Curve; Rounded

TTV

≤

7.0µm (95%

≤

5um; 100%

≤

7um)

Tir

≤

7.0µm (95%

≤

5um; 100%

≤

7um)

BOW

BOW:-5

~

+4µm (90%

≤

0)

Warp

≤

10.0µm

Bubble & Color

None by visual inspection in intensive light

Ground Boundary

None by visual inspection in fluorescent light

Cleanliness

Free visible contamination

Packaging

Vacuum packed in one-piece box or Entegris cassettes of 25 in a class 100 clean room, under a nitrogen atmosphere
Sapphire windows description:
Sapphire has a wide transmission range, spanning the three wavelength bands of ultraviolet, visible light and infrared and has high thermal shock resistance, high hardness and wear resistance. Almost no substance except the diamond can produce scratches on its surface, and its chemical properties are stable which is insoluble in most acid solutions. Furthermore, because of its high strength, windows made of sapphire are thinner.
Different Types of Sapphire Windows
Sapphire has better light transmittance in the wavelength range of 0.20 - 5.50 μm and the infrared transmittance hardly changes with temperature.
Square & Rectangular Sapphire Windows
Square and rectangle sapphire windows are widely used in many fields, such as high-temperature infrared windows, bar code scanning windows and various optical components.
Due to the extensive applications of sapphire in various fields, different dimensions are required. Stanford Advanced Materials can provide custom sapphire windows of any size and thickness in complete orientations.
GET A QUOTE
Please fill in your details and one of our material experts will get back to you within 24 hours. For more information, contact us via E-mail at sales@samaterials.com.
** Email address with your company's domain name is preferred. Otherwise, we may not be able to process your inquiry.