ZR3010 Zirconium(IV) Iodide (CAS No. 13986-26-0)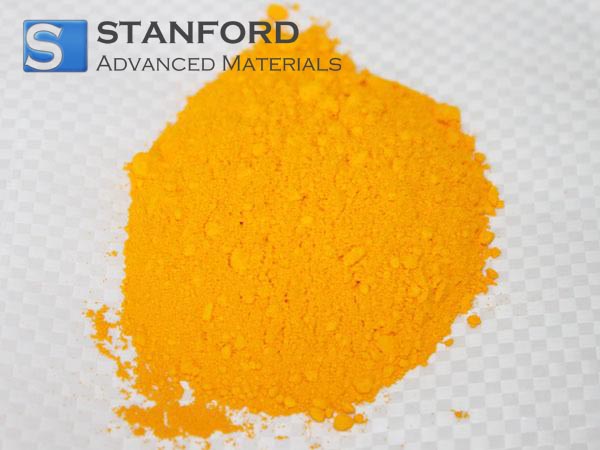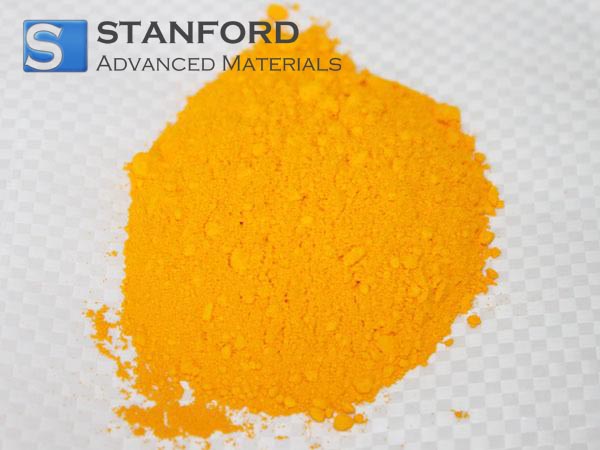 Zirconium(IV) Iodide Descriptions
Zirconium(IV) Iodide (ZrI4) is the most readily available iodide of zirconium. It is an orange-coloured solid that degrades in the presence of water. The compound was once prominent as an intermediate in the purification of zirconium metal.
Stanford Advanced Materials (SAM) produces too many standard grades when applicable, including Mil Spec (military grade), ACS, Reagent and Technical Grade, Food, Agricultural and Pharmaceutical Grade, Optical Grade, USP and EP/BP (European Pharmacopoeia/British Pharmacopoeia) and follows applicable ASTM testing standards. Typical and custom packaging is available. Additional technical, research and safety (MSDS) information are available as is a Reference Calculator for converting relevant units of measurement.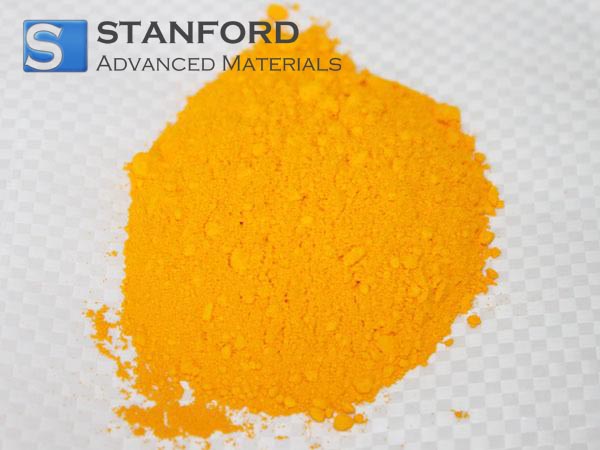 Zirconium(IV) Iodide Specifications
| | |
| --- | --- |
| CAS Number | 13986-26-0 |
| Molecular formula | ZrI4 |
| Molecular weight | 598.84 |
| Appearance | Orange-yellow crystals |
| Melting Point | 499 °C |
| Density | 4.58 g/cm3 |
| Solubility in H2O | Insoluble |
Zirconium(IV) Iodide Applications
Zirconium(IV) Iodide can be used to prepare high-purity metal zirconium and zirconium organic compounds. Iodide compounds are used in internal medicine. Treating an iodide with manganese dioxide and sulfuric acid sublimes the iodine.
Zirconium(IV) Iodide Packing
Our Zirconium(IV) Iodide is carefully handled to prevent damage during storage and transportation and to preserve the quality of our products in their original condition.
Zirconium(IV) Iodide Safety Information
Safety Information according to GHS

Signal Word

Danger

Hazard Statements

H314-H335

Hazard Codes

C, Xi

Precautionary Statements

P260-P264-P271-P280-P301+P330+P331-P303+P361+P353-P304+P340-P305+P351+P338-P310-P363-P501

Risk Codes

34

Safety Statements

22-26-27-36/37/39-45

RTECS Number

N/A

Harmonized Tariff Code

2827.60

Transport Information

UN 3260 8/PG II

WGK Germany

3

GHS Pictograms
GET A QUOTE
Please fill in your details and one of our material experts will get back to you within 24 hours. For more information, contact us via E-mail at sales@samaterials.com.
** Email address with your company's domain name is preferred. Otherwise, we may not be able to process your inquiry.