BC1736 Chromium Boride Powder (CrB2 Powder) (CAS No. 12007-16-8)
| | |
| --- | --- |
| Catalog No. | BC1736 |
| Material | CrB2 |
| CAS Number | 12007-16-8 |
| Appearance | Light Gray Powder / Granule / Lump |
| Density | 5.22 g/cc |
| Melting Point | 2200 °C |
| Density (at R.T.) | N/A |
Chromium Boride Powder (CrB2 Powder) exhibits high strength, extreme hardness. Stanford Advanced Materials (SAM) is a leading supplier of Chromium Boride Powder in a variety of dimensions.
Related products: TiB2 Powder, MgB2 Powder, HfB2 Powder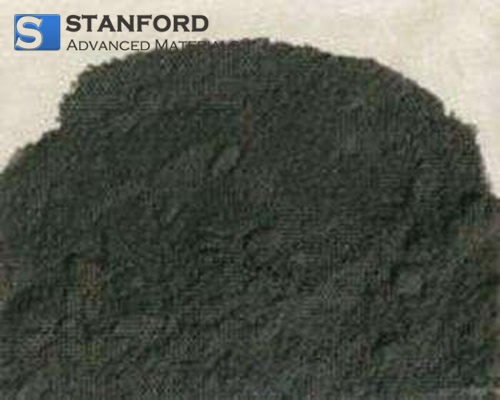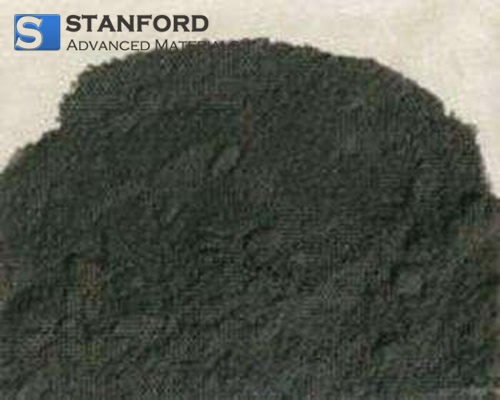 Chromium Boride Powder Description
Chromium Boride Powder exhibits high strength, extreme hardness, good resistance to high temperatures, good electrical conductivity, and excellent resistance to oxidation. Chromium Boride (CrB2) is generally immediately available in most volumes. High purity, submicron and nanopowder forms may be considered.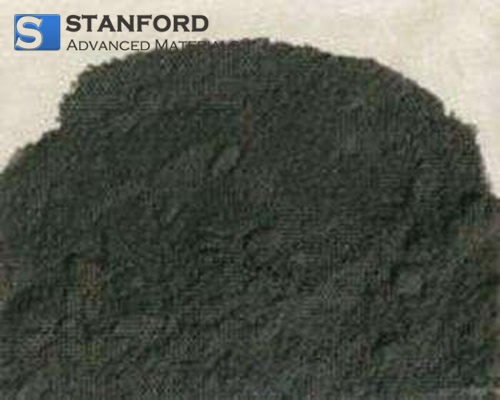 Chromium Boride Powder Specifications
| | |
| --- | --- |
| Compound Formula | CrB2 |
| Molecular Weight | 73.618 g/mol |
| Appearance | Refractory solid, hexagonal |
| Melting Point | 2200 °C |
| Boiling Point | N/A |
| Density | 5.22 g/cc |
| Exact Mass | 73.9591 g/mol |
Chromium Boride Powder Physical Properties
a) -140 + 325 mesh powder
b) Minus 325 mesh powder (APS= 10 microns or less)
c) High purity, submicron and nanopowder forms
Chromium Boride Powder Typical Applications
Hard facing alloys
Thermal spraying powder
Chromium Boride Powder Packaging
25KG per drum or as required by the customer
Our Chromium Boride Powder is clearly tagged and labeled externally to ensure efficient identification and quality control. Great care is taken to avoid any damage which might be caused during storage or transportation.
GET A QUOTE
Please fill in your details and one of our material experts will get back to you within 24 hours. For more information, contact us via E-mail at sales@samaterials.com.
** Email address with your company's domain name is preferred. Otherwise, we may not be able to process your inquiry.