SS1973 Stainless Steel 316 Foam (SS316 Foam)
| | |
| --- | --- |
| Catalog No. | SS1973 |
| Material | SS316 |
| Shape | Sheet, belt or customized |
| Porosity | 20%-50% |
| Thickness | 0.3 mm-10mm |
The SS316 foam can be used as a filter material and structure material, etc. Stanford advanced materials (SAM) provides different material of metal foams with high quality and competitive price.
Other Related Products: Aluminum Foam, Copper Foam, Nickel-Chrome Alloy Foam, Graphene Foam, Silver Foam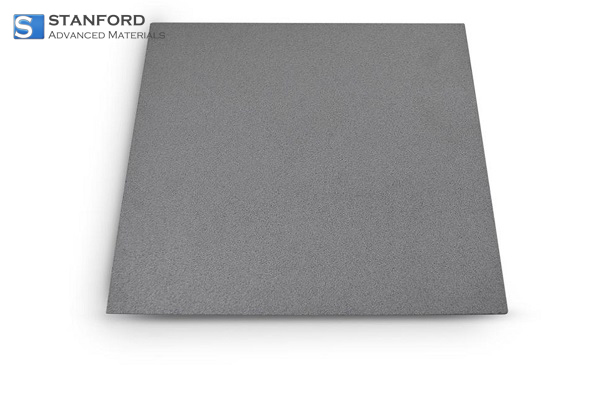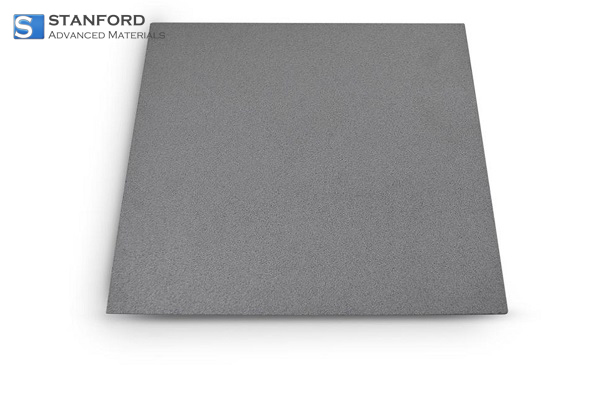 Stainless Steel 316 Foam Description
The metal material containing the foamed pores has a higher porosity and a larger pore size of up to 10 mm than the generally sintered porous metal. Since the metal foam is a two-phase composite composed of a continuous phase of a metal matrix skeleton and a dispersed phase of a pore or a continuous phase, its properties depend on the metal matrix used, the porosity and the pore structure, and are affected by the preparation process.
Generally, the mechanical properties of foamed metal decrease with increasing porosity, and the electrical conductivity and thermal conductivity decrease exponentially. When the metal foam is subjected to pressure, the foamed metal has excellent impact energy absorption characteristics due to an increase in the area of the force caused by the collapse of the pores and the strain hardening effect of the material.
Foamed stainless steel 316 are light in weight, with sound absorption, heat insulation, vibration damping, and shock absorption.
Stainless Steel 316 Foam Specification
| | |
| --- | --- |
| Thickness | 0.3mm-10mm |
| Length | 50mm-1000mm |
| Width | 10mm- 300mm |
| Pore Size | 50 μm (average) |
| Density | 5 g/cm3 (average) |
| Gas permeability | (6-10)* 10-4 (L/min.cm2.kpa ) |
| Bubbling pressure | 3000-3700 Pa (0.43-0.55 PSI) |
Stainless Steel 316 Foam Applications
- Floor-damping material
- Filter material
- Decorative material
- High-grade packing material
- Structural material
GET A QUOTE
Please fill in your details and one of our material experts will get back to you within 24 hours. For more information, contact us via E-mail at sales@samaterials.com.
** Email address with your company's domain name is preferred. Otherwise, we may not be able to process your inquiry.