| | |
| --- | --- |
| Catalog No. | OX1127 |
| CAS Number | 12024-21-4 |
| Density | 6.44g/cm3 |
| Appearance | White Powder |
| Melting Point | 1900℃ |
| Molecular Formula | Ga2O3 |
Stanford Advanced Materials (SAM) is a leading supplier of Gallium oxide. With our rich experience and knowledge, SAM has gained a strong reputation with institutions and industries. We have a wide range of compounds including arsenide, nitride, oxide, sulfide, pure metal and composite products.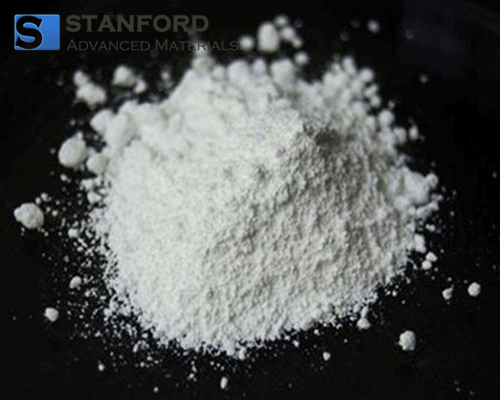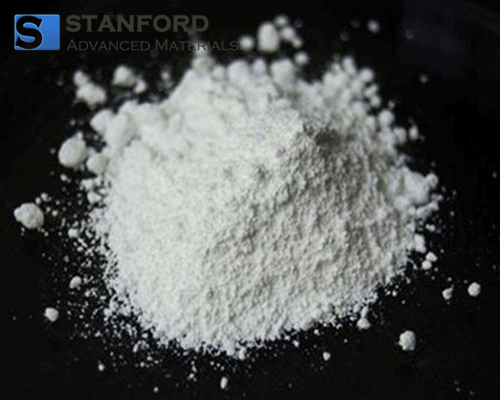 Gallium Oxide Description
Gallium oxide, also known as gallium sesquioxide, is a white powder which is insoluble in water but soluble in alkali. Commercial gallium oxide powder is usually produced by oxidizing Ga metal under high temperature. Purity of our Ga2O3 is typically 99.99% and 99.999%.
Gallium Oxide Application
Gallium (III) oxide is widely used in lasers, phosphors, luminescent materials, cathodes for solid oxide fuel cells, and in sputtering targets for GIZO or IGZO materials. Gallium oxide has catalytic properties, therefore it is ideal as an insulating barrier in tight junctions. The stable gallium oxide (monoclinic β-Ga2O3) has specific uses in gas sensors and luminescent phosphors and can it be applied to dielectric coatings for solar cells.
Gallium Oxide Specification
| | | |
| --- | --- | --- |
| Item No. | Item Name | Purity |
| OX31-4N | Gallium (III) Oxide | 99.99% |
| OX31-5N | Gallium (III) Oxide | 99.999% |
Gallium Oxide Packaging
Our gallium oxide is clearly tagged and labeled externally to ensure efficient identification and quality control. Great care is taken to preserve the quality of the product in its original condition.
GET A QUOTE
Please fill in your details and one of our material experts will get back to you within 24 hours. For more information, contact us via E-mail at sales@samaterials.com.
** Email address with your company's domain name is preferred. Otherwise, we may not be able to process your inquiry.