PC0170 Titanium Casting Products (Ti Casting Products)
| | |
| --- | --- |
| Catalog No. | PC0170 |
| Size | Manufactured per drawing |
| Standard | ASTM B367 |
| Density | 4.5-4.51 g/cc |
| Surface | Pickled Polished Sand-blasted |
| Material | C.P. Titanium & Grade 5 |
| MSDS/SDS | Download MSDS/SDS |
Stanford Advanced Materials (SAM) has wide-ranging experience in making Titanium castings for the chemical, oil, and gas, and marine sectors, where the metal and its alloys are used for their corrosion resistance. We provide various other titanium products.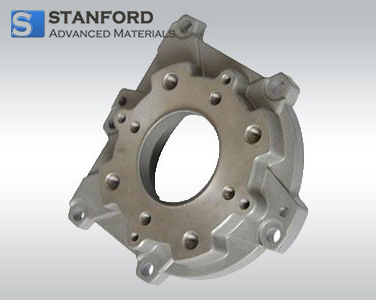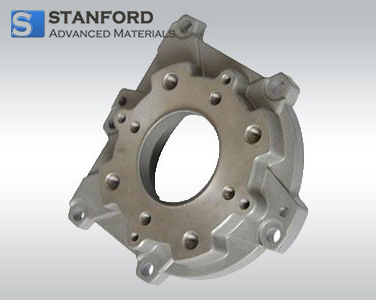 Titanium Casting Products Description
Titanium is a chemical element with the symbol Ti and an atomic number of 22. Compared to other metals, it is a lustrous and silver transition metal with low density and high corrosion resistance to seawater, aqua regia and chlorine, etc.
There are several grades of Titanium. Titanium Grade 1-4 is pure Titanium, the other grades are alloys. Pure Titanium is used due to its high corrosion resistance, the alloys because of the extremely high strength to weight ratio.
Stanford Advanced Materials (SAM) has in stock a large variety of Titanium casting products to meet your various needs. Provide drawings and specifications if you have special requirements and we'll do our best to customize them for you.
Titanium Golf Driver Titanium Impeller & Blisk
Titanium Motocycle Parts Titanium Structural Parts
Titanium Valve
Titanium Casting Products Application
Titanium and Titanium alloys can be used in aerospace, military, medical, jewelry, telecommunications, and other industries.
Titanium Casting Products Packaging
Ti casting products are clearly tagged and labeled externally to ensure efficient identification and quality control. Great care is taken to avoid any damage which might be caused during storage or transportation.
GET A QUOTE
Please fill in your details and one of our material experts will get back to you within 24 hours. For more information, contact us via E-mail at sales@samaterials.com.
** Email address with your company's domain name is preferred. Otherwise, we may not be able to process your inquiry.