ZC0533 Zirconia Rod, Zirconia Tube
| | |
| --- | --- |
| Catalog No. | ZC0533 |
| Color | White |
| Size | Customized |
| Material | Zirconia, ZrO2 Ceramic |
| Form | Zirconia Ceramic Tube, Zirconia Ceramic Rod |
Zirconia Rod and Zirconia Tube of high quality can be bought at Stanford Advanced Materials (SAM). As a leading supplier of zirconia products across the world, SAM provides customers with high-quality zirconia products in a variety of forms, including ZrO2 Ceramic Tubes and Rods.
Related products: Zirconium Oxide, Zirconia Mortar and Pestle, Zirconia Crucible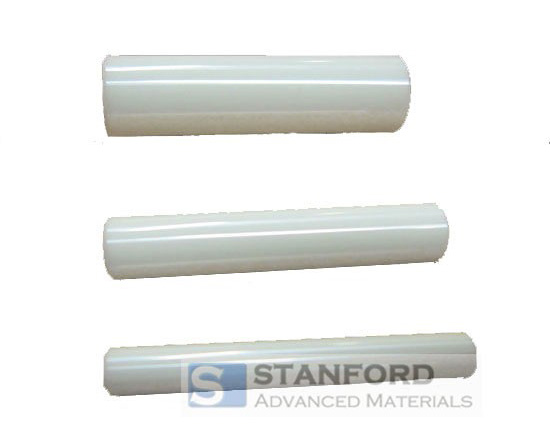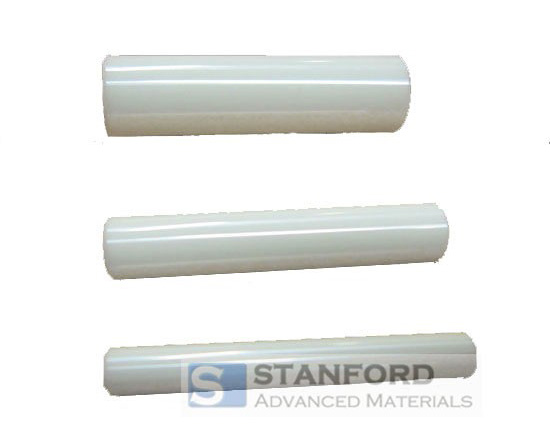 Zirconia Rod & Zirconia Tube Description
Zirconia Rods and Zirconia Tubes of high quality are available at Stanford Advanced Materials (SAM). ZrO2 Ceramic Tubes and Rods have the advantages of super hardness, high wear-resisting, good corrosion resistance, high-temperature tolerance, high strength, high mechanical strength, good chemical stability, polishing surface, and so on.
Zirconia Rod and Zirconia Tube are made of ZrO2 ceramics. Zirconia is an extremely refractory material. It possesses excellent chemical inertness and corrosion resistance at temperatures up to 2200℃, well above the melting point of alumina. Zirconia is stabilized in the cubic crystal structure to avoid cracking and mechanical weakening during heating and cooling.
Zirconia Rod & Zirconia Tube Features
1. Use temperatures up to 2400℃
2. High density
3. High hardness
4. Low thermal conductivity
5. Chemical inertness
6. Resistance to molten metals
7. Good Wear resistance
8. High fracture toughness
Zirconia Rod & Zirconia Tube Specifications
Zirconia Ceramic Properties

Item
Unit
Typical Values
Physical Properties
Color
Customized
Density
g/cm3
6.00
Zirconia Content
%
94.4
Gas Permeability
0
Water Absorption
0
Crystal Size
um
0.5
Mechanical Properties
Rockwell Hardness(45N)
R45N
78
Modulus of Elasticity (20°C)
Gpa
>200
Compressive Strength (20°C)
Mpa
2000
Flexural Strength (20°C)
Mpa
800
Thermal Properties
Thermal Expansion Coefficient
10-6/°C
9.6
Thermal Shock Resistance
T°C
250
Thermal Conductivity (20°C-400°C)
W/m.K
2.5
Zirconia Rod & Zirconia Tube Applications
Zirconia ceramic rods and tubes have diverse applications. They are used in dental implants, aerospace components, electronics, thermal barrier coatings, semiconductor processing, biomedical instruments, chemical processing, wear-resistant components, and laboratory equipment. They also find use in optical applications. With properties like high strength, biocompatibility, corrosion resistance, and thermal stability, they provide versatile solutions across industries.
Zirconia Rod & Zirconia Tube Packaging
SAM's Zirconia Rod and Zirconia Tube products are carefully handled to prevent damage during storage and transportation and to preserve the quality of our products in their original condition.
GET A QUOTE
Please fill in your details and one of our material experts will get back to you within 24 hours. For more information, contact us via E-mail at sales@samaterials.com.
** Email address with your company's domain name is preferred. Otherwise, we may not be able to process your inquiry.