| | |
| --- | --- |
| Catalog No. | CR3754 |
| CAS Number | 12182-82-0 |
| Molecular Formula | Cr2O3 • xH2O |
| Molecular Weight | 170.01 |
| Appearance | Green powder |
| Purity | 99% |
SAM provides a series of chromium compounds of good quality. With our rich experience and knowledge in the chromium series, you can be confident in making SAM your first choice. We offer high-purity Chromium(III) Oxide Hydrate Powder according to your requirements.
Related products: Chromium Oxide (Cr2O3), Chromium Carbide Powder, Chromium Diboride Powder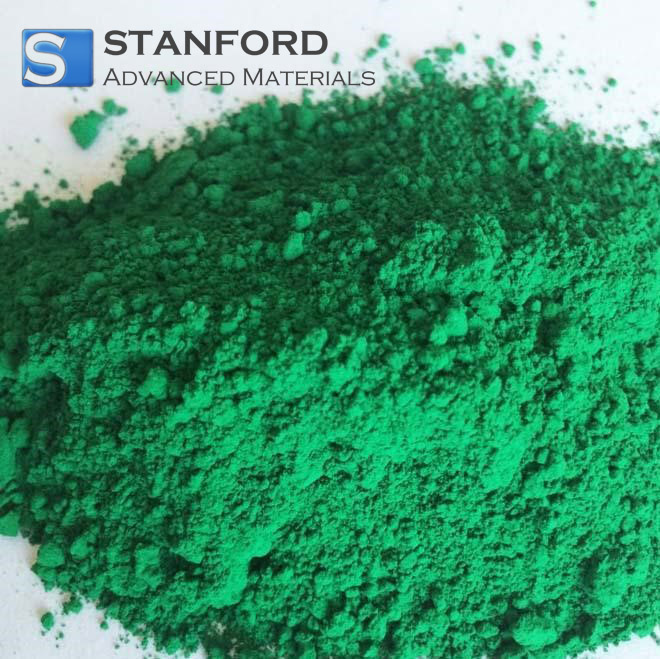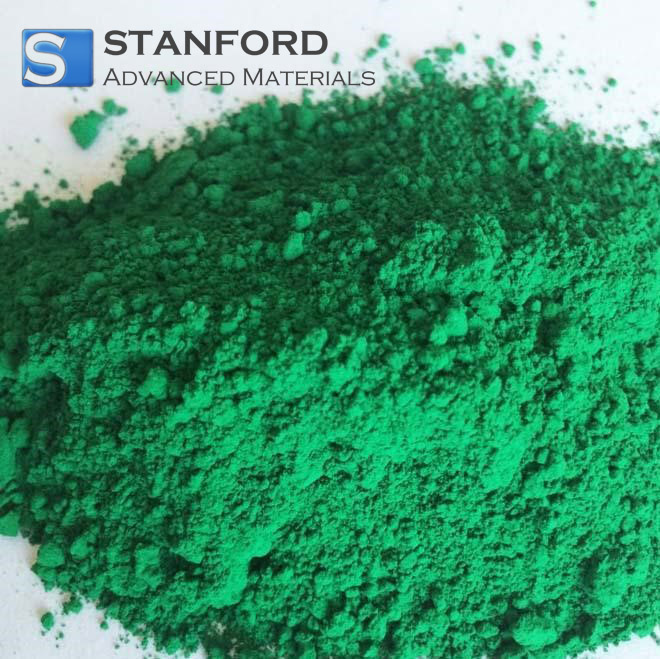 Chromium(III) Oxide Hydrate Powder Description:
Chromium(III) Oxide Hydrate, is an inorganic compound with the formula Cr2O3 • xH2O. The appearance of these chromium compounds is a green powder. Chromium oxide has good spraying process performance, its spraying process specification is wide. It is less sensitive to overheating during spraying, and the coating is not easy to crack when local overheating occurs. The sprayed layer is very dense, and the bonding strength with the substrate is high, and it is easy to be machined such as grinding and polishing.
Chromium(III) Oxide Hydrate Powder Specifications:
Properties (Theoretical)

Compound Formula

Cr2O3 • xH2O

Molecular Weight

170.01

Appearance

Green powder

Melting Point

2435°C

Boiling Point

4000°C

Density

5.22 g/cm3

Solubility

Soluble in water.
Chromium(III) Oxide Hydrate Powder Safety Information:
Safety Information according to GHS

Signal Word

Warning

Hazard Statements

H302-H332-H317

Hazard Codes

Xi

Precautionary Statements

P261-P280-P304+P340-P301+P312-P363-P501

Transport Information

NONH for all modes of transport

WGK Germany

N/A

GHS Pictograms
Chromium(III) Oxide Hydrate Powder Applications:
Metallurgical deoxidizer
High-temperature resistant materials
As abrasive, abrasive tools can be used to such as grinding wheels, whetstones, grinding head, sand tile, etc.
Chromium(III) Oxide Hydrate Powder Packaging:
Our Chromium(III) Oxide Hydrate Powder is stored in a cool, ventilated warehouse and will be kept sealed to prevent moisture. It will be carefully handled during storage and transportation to preserve the quality of our product in its original condition. It will be packed in vacuum packing in carton or iron drum.
GET A QUOTE
Please fill in your details and one of our material experts will get back to you within 24 hours. For more information, contact us via E-mail at sales@samaterials.com.
** Email address with your company's domain name is preferred. Otherwise, we may not be able to process your inquiry.