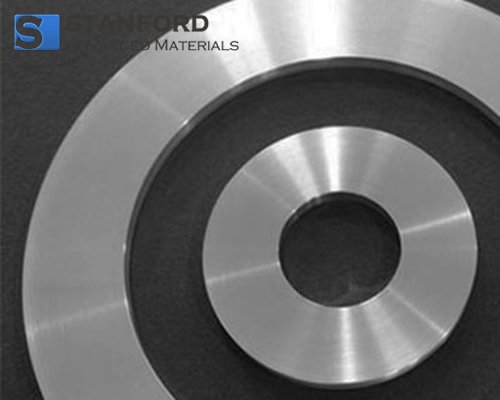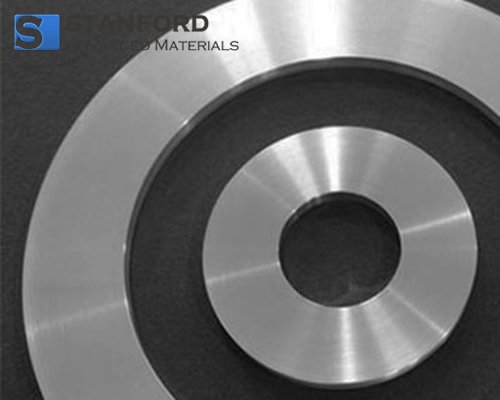 Chromium Ring Description
Chromium Rings can be customized in width, thickness, and ring diameter. Chromium rings may have a custom shape hole and may be open or closed. Chromium is a kind of lightweight metal with blue-silvery white color. It is lustrous, hard, and brittle with high corrosion resistance and a high melting point. Chromium is remarkable for its magnetic properties: it is the only elemental solid which shows antiferromagnetic ordering at room temperature (and below).
Chromium Ring Specifications
Form: ring
Size: as required
CAS: 7440-47-3
Melting point: 1900 °C
Boiling point: 2672 °C
Density @ 20°C: 7.15 g/cm3
Crystal structure: body-centered cubic
Purity: 99.8%, 99.95%, 99.98%, 99.99% or Cr Alloy
Typical Chemical Composition (wt%):
| | |
| --- | --- |
| Chemical Composition | Guaranteed value |
| Cr | 99.95 |
| Fe | 0.025 |
| Al | 0.0048 |
| Si | 0.0037 |
| Cu | <0.005 |
| S | ≤0.005 |
| C | ≤0.02 |
| O | ≤0.10 |
| N | ≤0.03 |
| Pb | ≤0.001 |
| P | <0.005 |
Chromium Ring Applications
With high corrosion resistance, chromium metal is widely used as all kinds of protective coating. With high resistance to hot gases, it is used as a component in high-temperature fuel cells. Besides, in combustion equipment, chromium is used as a wear-resistant coating to increase the service life of specific components.
Chromium metal is also used as a brilliant decorative coating for operating elements on appliances or for jewelry.
Chromium Ring Packaging
Our Chromium metal products are clearly tagged and labeled externally to ensure efficient identification and quality control. Great care is taken to avoid any damage which might be caused during storage or transportation.
GET A QUOTE
Please fill in your details and one of our material experts will get back to you within 24 hours. For more information, contact us via E-mail at sales@samaterials.com.
** Email address with your company's domain name is preferred. Otherwise, we may not be able to process your inquiry.