FL1159 Europium Fluoride (EuF3) (CAS: 13765-25-8)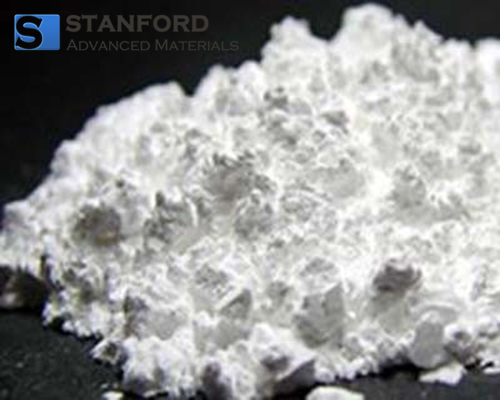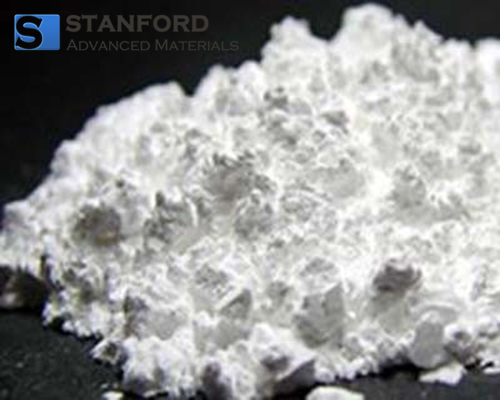 Europium Fluoride Description
Europium Fluoride is an inorganic compound with the chemical formula EuF3. It is used as a phosphor activator for color cathode-ray tubes and liquid-crystal displays used in computer monitors and televisions employ Europium Oxide as the red phosphor. Several commercial blue phosphors are based on Europium for color TV, computer screens and fluorescent lamps. Europium fluorescence is used to interrogate biomolecular interactions in drug-discovery screens. It is also used in the anti-counterfeiting phosphors in eurobanknotes. A recent (2015) application of Europium is in quantum memory chips which can reliably store information for days at a time; these could allow sensitive quantum data to be stored to a hard disk-like device and shipped around the country.
Europium Fluoride Specification
Item No.

Description

Purity (REO/TREO)

FL63-3N

Europium Fluoride
TREO: > 81%

99.9%

FL63-4N

Europium Fluoride
TREO: > 81%

99.99%

FL63VD-4N

Europium Fluoride
for vacuum deposition.

99.99%

3-12mm or custom size
Europium Fluoride Application
Like other Europium compounds, Europium Fluoride is used as a phosphor activator in color cathode-ray tubes and liquid-crystal displays. Europium Acetate is also applied in specialty glass for laser material.
Europium Fluoride Packaging
Our Europium Fluoride (EuF3) is clearly tagged and labeled externally to ensure efficient identification and quality control. Great care is taken to avoid any damage which might be caused during storage or transportation.
GET A QUOTE
Please fill in your details and one of our material experts will get back to you within 24 hours. For more information, contact us via E-mail at sales@samaterials.com.
** Email address with your company's domain name is preferred. Otherwise, we may not be able to process your inquiry.