EU1529 Europium Chloride Hexahydrate
| | |
| --- | --- |
| Catalog No. | EU1529 |
| Chemical Formula | EuCl3.6H2O |
| CAS Number | 13759-92-7 |
| Density | 4.89 g/cm3 |
| Appearance | White crystalline |
| Melting Point | 50 |
| Solubleness | Soluble in water, moderately soluble in strong mi |
| Molecular Weight | 366.32 |
| Stability | Slightly hygroscopic |
| Multilingual | EuropiumChlorid, Chlorure De Europium, Cloruro De |
Stanford Advanced Materials (SAM) is a trusted supplier of Europium Chloride Hexahydrate. We provide premier service that is able to cater to our customer's needs and meet various product specifications.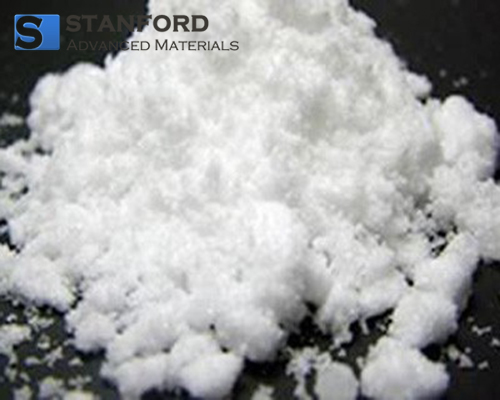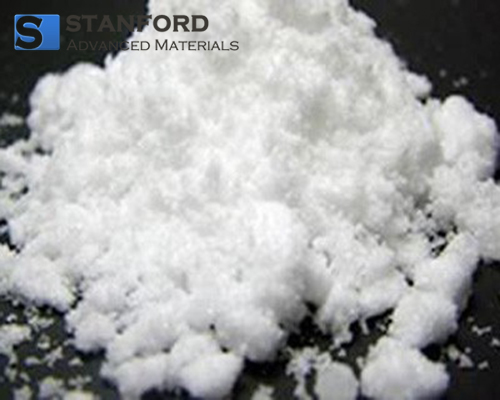 Europium Chloride is used as a raw material of phosphors for color cathode-ray tubes and liquid-crystal displays used in computer monitors and televisions employ Europium Oxide as the red phosphor. Europium Chloride is also applied in speciality laser glass. In energy efficient fluorescent lighting, Europium provides not only the necessary red, but also the blue. Several commercial blue phosphors are based on Europium for color TV, computer screens and fluorescent lamps. A recent (2015) application of Europium is in quantum memory chips which can reliably store information for days at a time; these could allow sensitive quantum data to be stored to a hard disk-like device and shipped around the country.
Certificate Of Analysis
Product Code

CL63-4N

CL63-3N

Grade

99.99%

99.9%

CHEMICAL COMPOSITION

Eu2O3/TREO (% min.)

99.99

99.9

TREO (% min.)

45

45

Rare Earth Impurities

ppm max.

% max.

La2O3/TREO
CeO2/TREO
Pr6O11/TREO
Nd2O3/TREO
Sm2O3/TREO
Gd2O3/TREO
Tb4O7/TREO
Dy2O3/TREO
Ho2O3/TREO
Er2O3/TREO
Tm2O3/TREO
Yb2O3/TREO
Lu2O3/TREO
Y2O3/TREO

5
5
5
5
10
10
10
10
5
5
5
5
5
5

0.001
0.001
0.001
0.001
0.05
0.05
0.001
0.001
0.001
0.001
0.001
0.001
0.001
0.001

Non-Rare Earth Impurities

ppm max.

% max.

Fe2O3
SiO2
CaO
CuO
NiO
ZnO
PbO

10
100
30
5
5
10
10

0.001
0.01
0.01
0.001
0.001
0.001
0.001
GET A QUOTE
Please fill in your details and one of our material experts will get back to you within 24 hours. For more information, contact us via E-mail at sales@samaterials.com.
** Email address with your company's domain name is preferred. Otherwise, we may not be able to process your inquiry.