SC0974 Silicon Carbide Seats (SiC Seats)
| | |
| --- | --- |
| Catalog No. | SC0974 |
| Material | SiC Ceramic |
| Purity | 97%~99% |
| Density | 3.05~3.15 g/cm3 |
| MSDS/SDS | Download MSDS/SDS |
Stanford Advanced Materials (SAM) is a trusted supplier and manufacturer of high-quality Silicon Carbide Seats. Tailor-making is available upon request.
Related products: Silicon Carbide Plate, Silicon Carbide Tube, Silicon Carbide Seal Ring, visit more>>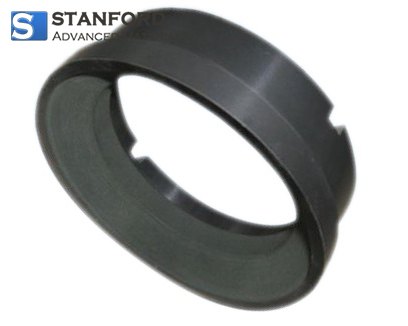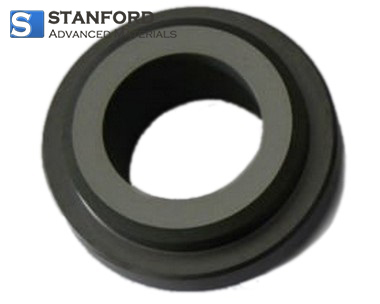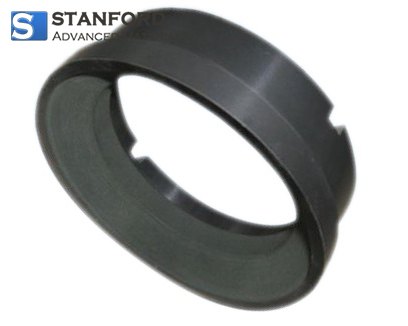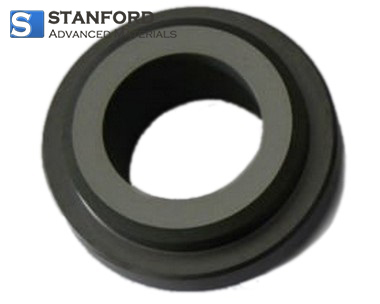 Silicon Carbide Seat Description:
Silicon carbide is an ideal material for pump seats. Silicon carbide seats have excellent corrosion resistance, great mechanical strength under high temperature, and great wear resistance. We can supply multiple sizes of silicon carbide seats as well as other SiC parts.
Silicon carbide seats have great mechanical properties. Carbon-impregnated silicon carbide materials effectively improve self-lubrication. Stanford Advanced Materials supplies silicon carbide seats processed by sintering and reaction bonding to fulfill various requirements of our customers. We can deliver both flat silicon carbide seats and custom-manufactured silicon carbide seats with complex shapes.
Silicon Carbide Seats Specification:
Type

Material

Description

Sintered Silicon Carbide (S-SiC)

SMB1 Basic pure SiC

Purity of SiC > 98%

Hv: 26 GPa

SMG1 Graphite impregnated

15%~20% content of Graphite

SMP1 Porous

Better friction resistance

Reaction Bonded Silicon Carbide (RB-SiC)

SMB2 Basic SiC

Purity of SiC > 88%

SMG2 Graphite impregnated

20%~30% content of Graphite
Silicon Carbide Seat Applications:
Silicon carbide is an ideal material for pump seats.

Silicon carbide is widely used in semiconductors and coating.
Silicon Carbide Seat Packaging:
Our silicon carbide seats are carefully handled to minimize damage during storage and transportation and to preserve the quality of our products in their original condition.
GET A QUOTE
Please fill in your details and one of our material experts will get back to you within 24 hours. For more information, contact us via E-mail at sales@samaterials.com.
** Email address with your company's domain name is preferred. Otherwise, we may not be able to process your inquiry.