WM0128 Tungsten Alloy Counterweight Parts
| | |
| --- | --- |
| Catalog No. | WM0128 |
| Size | Manufactured per drawing |
| Material | W-Ni-Fe & W-Ni-Cu |
| Standard | ASTM B777/ MIL-T-21014 |
| Purity | W 90-97% |
| Density | 17.0-18.5 g/cc |
| Surface | Finish turning, Milling, Grinding |
| MSDS/SDS | Download MSDS/SDS |
Stanford Advanced Materials (SAM) has 20 years of experience supplying the highest quality tungsten alloy counterweight parts for various high-tech applications. We provide tungsten weights, counterbalances, and ballasts as per your specifications.
Related products: Tungsten Nickel Iron Alloy (W-Ni-Fe Alloy), Tungsten Nickel Copper Alloy (W-Ni-Cu Alloy), Tungsten Alloy Crankshaft Weight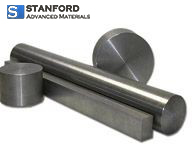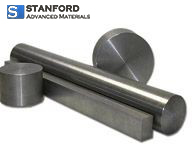 Tungsten Alloy Counterweight Parts Description:
Tungsten heavy alloy can be used in various applications due to its high melting point, high density, good elongation capacity, and so on. SAM provides counterweight parts that are made from high-quality tungsten heavy alloys, mainly W-Ni-Fe alloy & W-Ni-Cu alloy.
Tungsten Alloy Counterweight Parts Application:
Tungsten alloy counterweight parts can be used in aviation and aerospace, the automotive industry, the watch industry, the optical industry, etc.
Packaging of SAM Tungsten Alloy Counterweight Parts:
Our tungsten alloy counterweight parts are clearly tagged and labeled externally to ensure efficient identification and quality control. Great care is taken to avoid any damage which might be caused during storage or transportation.
Other Tungsten Products:
Pure Tungsten, Tungsten Composites, Tungsten Carbide.
Related articles:
Why Do We Need High-density Tungsten Alloy Shielding?
How Are Tungsten Alloys Used in the Aerospace Industry?
GET A QUOTE
Please fill in your details and one of our material experts will get back to you within 24 hours. For more information, contact us via E-mail at sales@samaterials.com.
** Email address with your company's domain name is preferred. Otherwise, we may not be able to process your inquiry.