ZN1347 Zinc Aluminum Cadmium Alloy Sheet / Foil / Ribbon
| | |
| --- | --- |
| Catalog No. | ZN1347 |
| Size | Thickness 0.1-100mm |
| Material | Zn Min. 99% |
| Density | 7.14 g/cc |
| Shape | Sheet, Foil, Ribbon |
Stanford Advanced Materials (SAM) now can provide zinc aluminum cadmium alloy sheet, foil and ribbon with competitive price. Customized products are also available.
Related products: Zinc Aluminum Cadmium Alloy Wire, Zinc Aluminum Cadmium Alloy Rod/Bar, etc.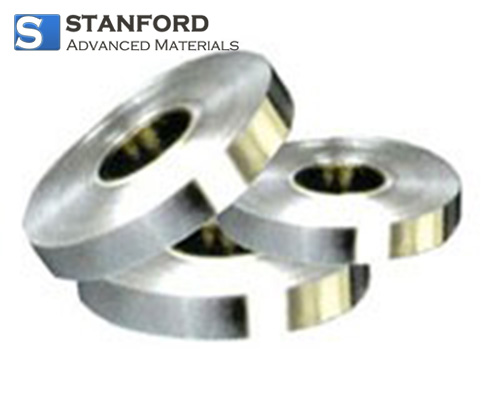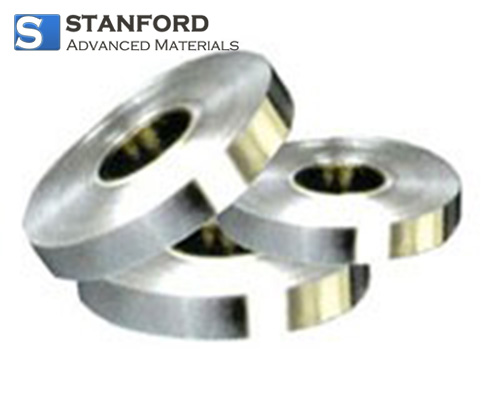 Description:
Zinc Aluminum Cadmium Alloy is a shiny and corrosion resistant material which offers high formability. In zinc alloys, the amounts of aluminum will affect the castability, impact strength and other properties, and cadmium also has effects at some concentrations and neutral at others.
Chemical component (%):
Al

Cd

Impurity

Zn

Fe

Cu

Pb

Si

0.3-0.6

0.05-0.12

≤0.005

≤0.005

≤0.006

≤0.125

Rest
Specifications:
| | | |
| --- | --- | --- |
| Thickness (mm) | Width (mm) | Thickness Tolerance (inch) |
| Min. 0.1 | Max.150 | +/- 0.01 |
| 2.95 | 19 | +/- 0.01 |
| Max.100 | Max.500 | +/- 0.01 |
Applications:
Zinc Aluminum Cadmium Alloy is widely applied to thermal spraying anticorrosion, container, bridge, head frame, storage tank, electric iron tower, poles and towers, capacitor, metal bracket, nodular cast iron pipe, traffic equipment, etc. With good electrical conductivity, Zinc Aluminum Cadmium Alloy sheet is widely used to produce galvanized steel sheet, plated steel cord and galvanized auto parts.
Packing:
Our product is clearly tagged and labeled externally to ensure efficient identification and quality control. Great care is taken to avoid any damage which might be caused during storage or transportation.
GET A QUOTE
Please fill in your details and one of our material experts will get back to you within 24 hours. For more information, contact us via E-mail at sales@samaterials.com.
** Email address with your company's domain name is preferred. Otherwise, we may not be able to process your inquiry.