ZN3747 Zinc Laurate (CAS No. 2452-01-9)
| | |
| --- | --- |
| Catalog No. | ZN3747 |
| CAS Number | 2452-01-9 |
| Chemical Formula | C24H46O4Zn |
| Molecular Weight | 464.01 |
| Form | White powder |
| Metal Content | 14.5±1 % |
| Melting Point | 128°C |
| Purity | 99% |
Zinc Laurate, also known as zinc dodecanoate, is a kind of white powder. Stanford Advanced Materials (SAM) is a worldwide supplier of high-quality Zinc Compounds.
Related products: Calcium Stearate, Magnesium Stearate, Aluminum Stearate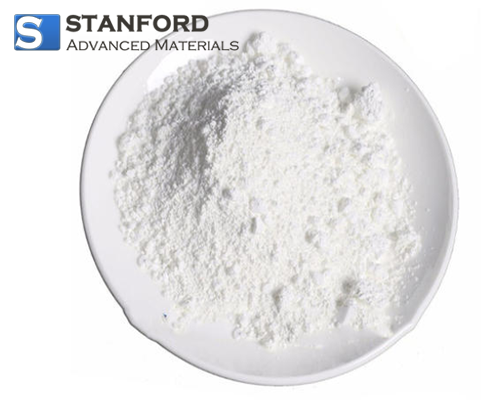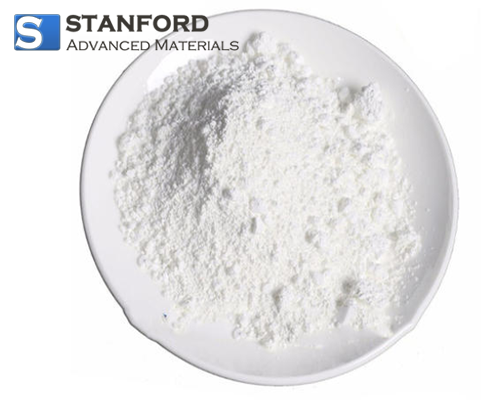 Zinc Laurate Description
Zinc Laurate, also known as zinc dodecanoate, is a kind of white powder. This product can be used as a heat stabilizer for PVC. The initial coloring and transparency are similar to zinc stearate, good compatibility with polyvinyl chloride, poor lubricity and thermal stability, and synergistic effect with barium soap and cadmium soap, which can reduce coloring.
Zinc Laurate Specifications
| | |
| --- | --- |
| CAS Number | 2452-01-9 |
| Chemical Formula | C24H46O4Zn |
| Molecular Weight | 464.01 |
| Form | White powder |
| Melting Point | 128℃ |
| Boiling Point | 296.1℃ |
| Solubility | Slightly soluble in water alcohols |
| Storage conditions | Sealed and keep dry. |
Zinc Laurate Applications
Used as a drier for paints and paints and a compounding for rubber.
Zinc Laurate Packaging
Our Zinc Laurate is carefully handled during storage and transportation to preserve the quality of our product in its original condition.
GET A QUOTE
Please fill in your details and one of our material experts will get back to you within 24 hours. For more information, contact us via E-mail at sales@samaterials.com.
** Email address with your company's domain name is preferred. Otherwise, we may not be able to process your inquiry.