ZC2328 Zirconia Ceramic Foam Filters
| | |
| --- | --- |
| Catalog No. | ZC2328 |
| Compositions | ≥ 94.00% ZrO2 |
| Working Temperature | ≤1750°C |
| Pores Per Inch | 10-60 |
Stanford Advanced Materials offers Zirconia Ceramic Foam Filters in all standard dimensions and different thicknesses. Custom-made cut-to-size filters are also possible.
Related products: Alumina Ceramic Foam Filter, Silicon Carbide Ceramic Foam Filter.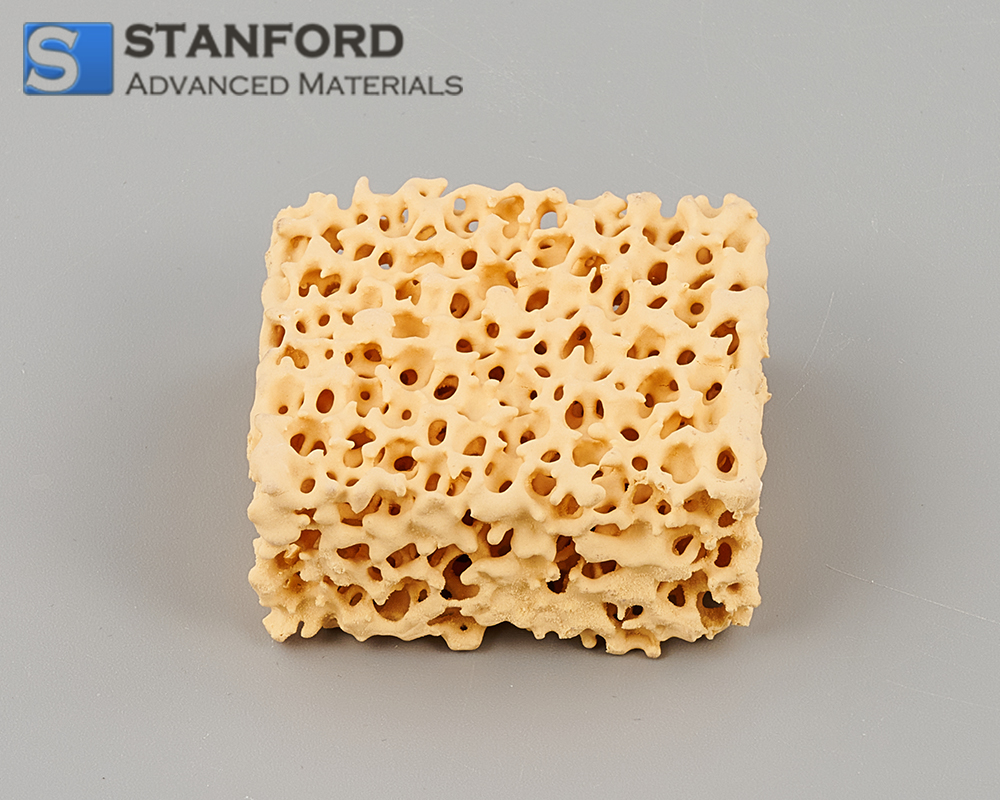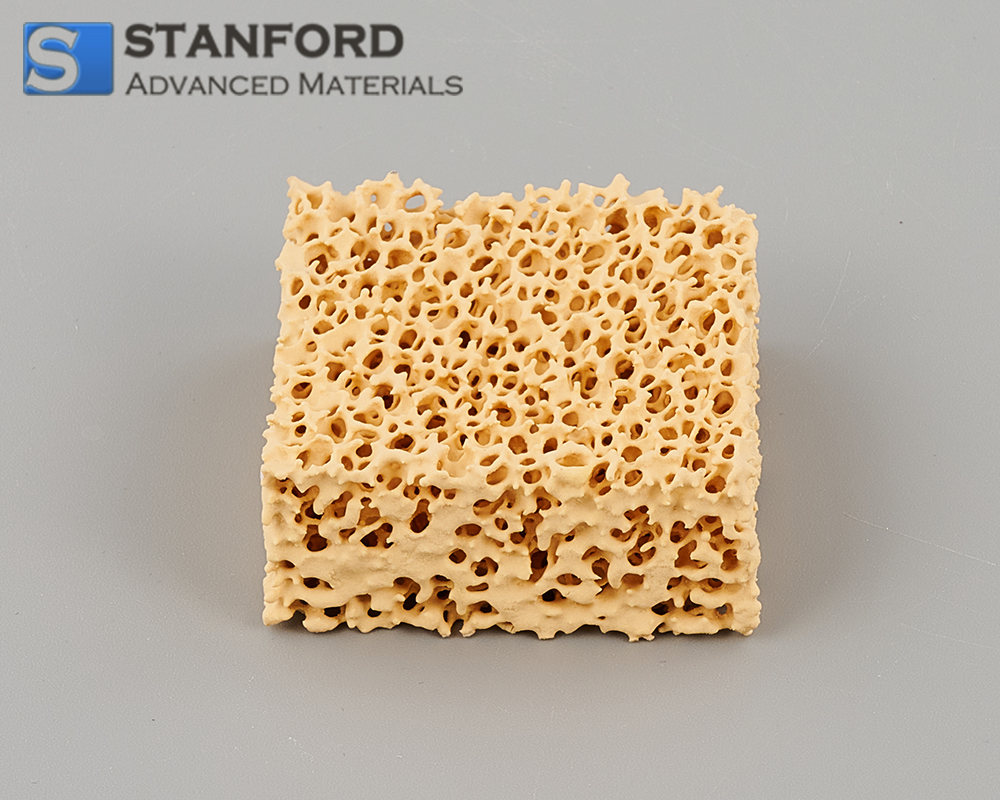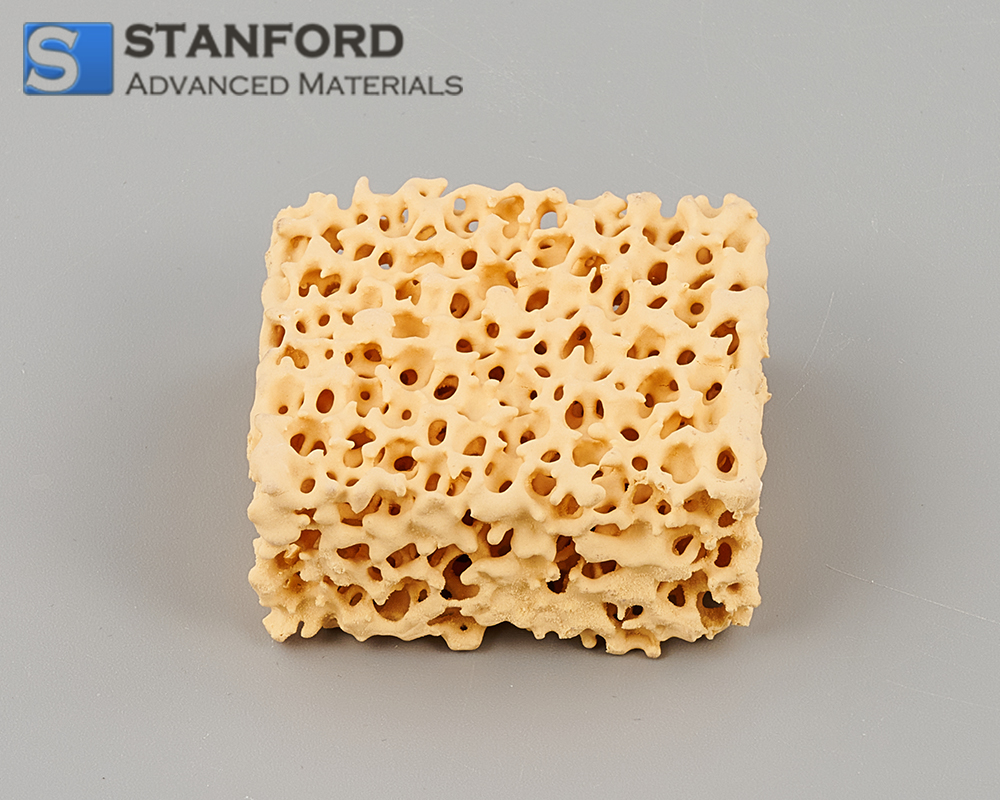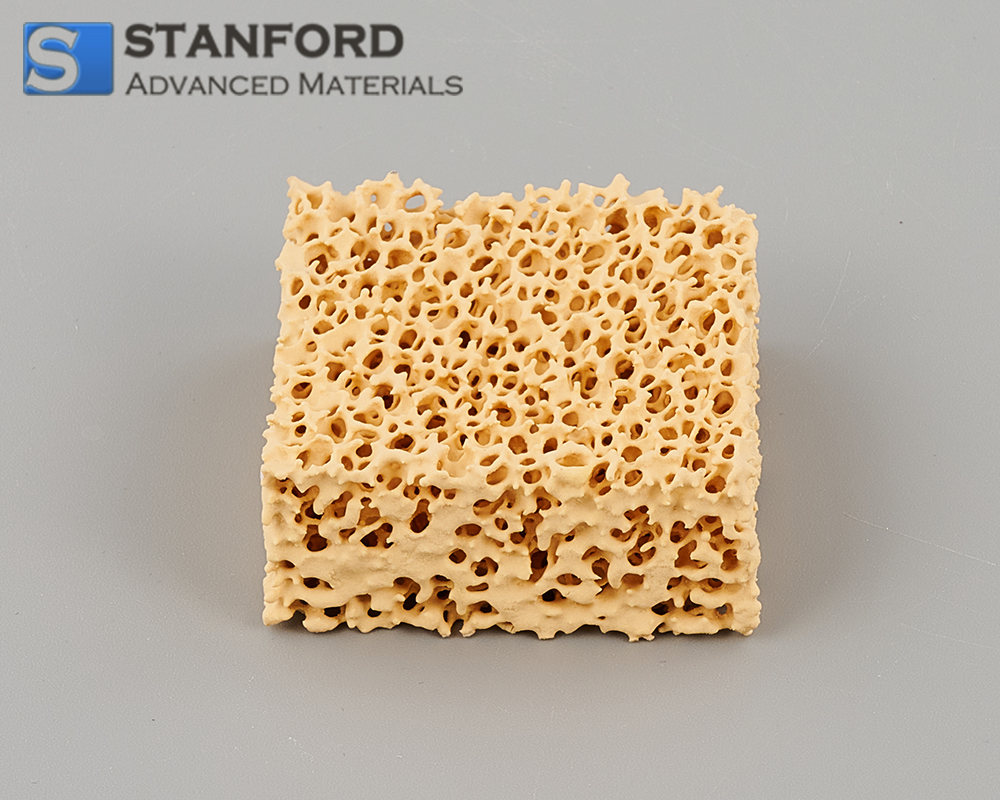 Zirconia Ceramic Foam Filters Description
Zirconia Ceramic Foam Filters are used for molten all types of steel like unalloyed, low alloyed, stainless, and high-alloyed as well as Nickel and Cobalt-based super-alloys. With their excellent resistance to attack and corrosion from molten steel liquid, they can effectively remove inclusions, reduce trapped gas from liquid metal and provide laminar flow, and then the filtered metal is significantly cleaner. Cleaner metal results in higher-quality castings, less scrap, and fewer inclusion defects.
Zirconia Ceramic Foam Filters Specifications
Working Temperature

≤1750°C

Porosity

70~80%

Compression Strength
(Room Temperature)

≥1.5Mpa

Volume Density

0.9-1.2 g/cm3

Thermal Shock Resistance

1300°C---room temperature 3 times
Chemical Composition
| | | | | |
| --- | --- | --- | --- | --- |
| Al2O3 | MgO | SiO2 | ZrO2 | Fe2O3 |
| ≤1.8% | ≥3.0% | ≤0.5% | ≥ 94.00% | ≤0.10% |
Zirconia Ceramic Foam Filters Applications
- Cast steel industry,
- High-temperature gas filter,
- Chemical fillings and catalysis carrier etc.
GET A QUOTE
Please fill in your details and one of our material experts will get back to you within 24 hours. For more information, contact us via E-mail at sales@samaterials.com.
** Email address with your company's domain name is preferred. Otherwise, we may not be able to process your inquiry.