PC0155 Cast Titanium Alloy (Cast Ti Alloy)
| | |
| --- | --- |
| Catalog No. | PC0155 |
| Size | Manufactured per drawing |
| Density | 4.5-4.51 g/cc |
| Material | C.P. Titanium Ti-6Al-4V |
Buy Cast Titanium Alloy
SAM is a leading supplier of titanium products with competitive pricing. We produce Cast Titanium Alloy according to your drawings and specifications.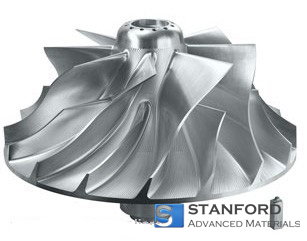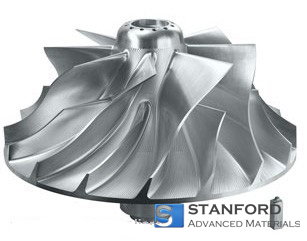 Cast Titanium Alloy (Cast Ti Alloy) Description:
Cast Titanium alloy has equal ultimate strength as cast steel alloy but has many other superior characteristics.
The density of only 4.5, much lower compared with 7.8 for steel;

Heat resistance up to 400°C/500°C;

Higher corrosion resistance;

Bio-compatibility (no rejection by the human body)
Titanium alloys are melted in vacuum skull furnaces and can be cast to many designations of pumps, valve impellers, artificial joints, and machines of other shapes. X-ray inspections are applied in all casting processes in accordance with good manufacturing practices. Stanford Advanced Materials can produce custom Titanium precision castings according to your drawings and specifications.
Introduction of casting methods:
Machined graphite mold casting
This method can simplify molding and effectively control metallurgical quality. Thicker and larger size castings can be precisely made by this method.
Ceramic mold investment casting
This method produces more precise castings, with details such as logos is clearly cast. Large-sized and complex shape parts can be well cast using this method.
For further information, please feel free to contact our experts!
Packaging of SAM Cast Titanium Alloy:
Our cast Ti alloys are clearly tagged and labeled externally to ensure efficient identification and quality control. Great care is taken to avoid any damage which might be caused during storage or transportation.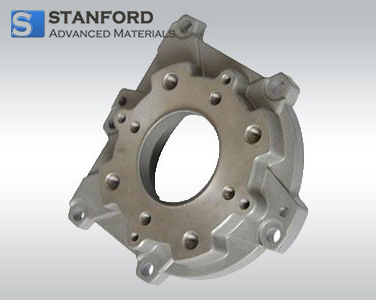 PC0170 Titanium Casting Products (Ti Casting Products)
GET A QUOTE
Please fill in your details and one of our material experts will get back to you within 24 hours. For more information, contact us via E-mail at sales@samaterials.com.
** Email address with your company's domain name is preferred. Otherwise, we may not be able to process your inquiry.