OX1107 Neodymium Oxide (Nd2O3) (CAS No. 1313-97-9)
| | |
| --- | --- |
| Catalog No. | OX1107 |
| CAS Number | 1313-97-9 |
| Density | 7.24 g•cm−3 |
| Appearance | Light Bluish-Gray Powder |
| Melting Point | 2233 °C |
| Boiling point | 3760 °C |
At Stanford Advanced Materials (SAM), we provide the best Neodymium Oxide and a variety of rare earth compounds at a competitive price. We manufacture ultra-high purity Nd2O3 with expert technology and strict quality control.
Related products: Neodymium Metal, Neodymium Metal Powder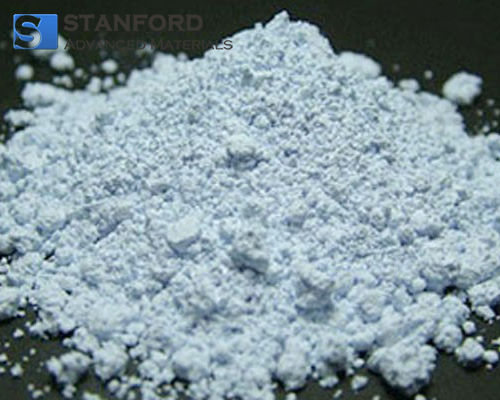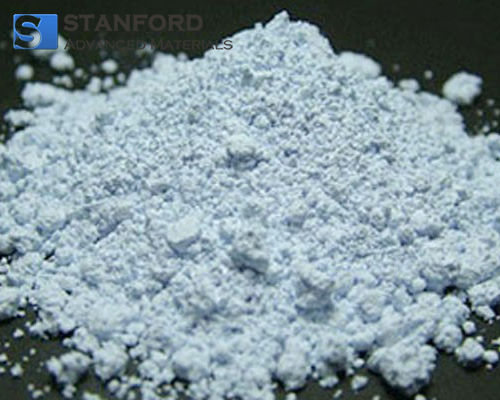 Description:
Neodymium (III) oxide, also named Neodymium sesquioxide, is an oxide of a rare earth element. It presents light grayish-blue hexagonal crystals in appearance. Neodymium oxide is soluble in acid and insoluble in water. It is a highly insoluble and thermally stable neodymium. While oxide compounds are not conductive to electricity, they are extremely stable and useful for advanced electronics.
Applications:
Used in the production of various coloring pigments.

Used to dope glass.

Used to produce solid-state lasers and enamels.

Used as a polymerization catalyst.
Specifications:
Item No.

Description

Purity

Lot Size

OX60-2N

Neodymium Oxide Powder

99%

10kg

100kg

1000kg

OX60-3N

Neodymium Oxide Powder

99.9%

10kg

100kg

1000kg

OX60-4N

Neodymium Oxide Powder

99.99%

1kg

10kg

100kg

OX60-5N5

Neodymium Oxide Powder

99.9995%

100g

500g

1000g

Packaging of SAM Neodymium (III) Oxide:
Our neodymium oxide is carefully handled to minimize damage during storage and transportation and to preserve the quality of our product in its original condition.
Material Safety Data Sheet for your reference
GET A QUOTE
Please fill in your details and one of our material experts will get back to you within 24 hours. For more information, contact us via E-mail at sales@samaterials.com.
** Email address with your company's domain name is preferred. Otherwise, we may not be able to process your inquiry.