TA0015 Tantalum Tungsten Wire (Ta-W Wire)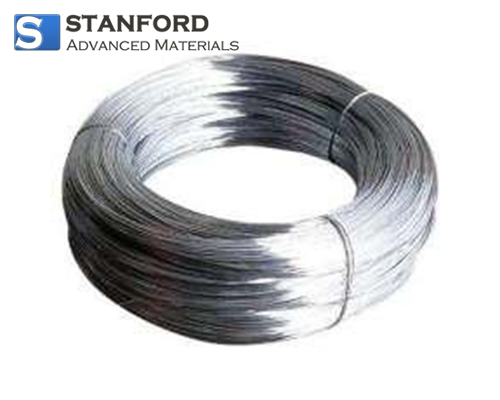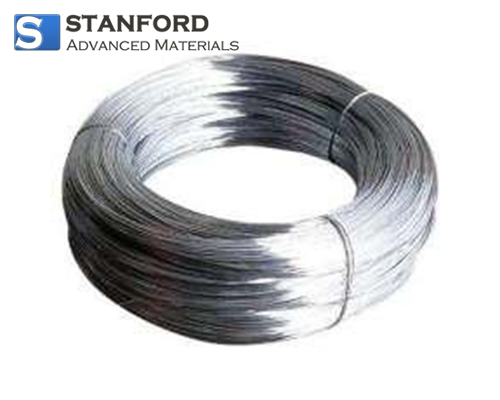 Tantalum Tungsten Wire Description
Tantalum tungsten is a high strength metal alloy. It has a high melting point, tension resistance and corrosion resistance. SAM's tantalum alloys are made using power metallurgy techniques by mixing tantalum powder with alloy elements and filling them into molds, compressing them at temperatures of up to 2000 bars, and then sintering them. Tantalum tungsten alloys are stronger than pure tantalum and are useful for corrosion and heat applications at temperatures of up to 1600 °C, making them an excellent material for wire.
Tantalum Tungsten Wire Specification
Materials: UNS Grade R05252 (Ta2.5W), UNS Grade R05255 (Ta10W)
Standard: ASTM B365
Size: 0.10~4mm (0.004"~0.5")
0.10mm~0.15mm, tolerance:±0.005
>0.15mm~0.30mm, tolerance: ±0.006
>0.30mm, tolerance: ±0.007
Purity: ≥99.95%, 99.99%
Chemical Composition
Element
R05255
(Ta10W)
(%,Max)
R05252
(Ta2.5W)
(%,Max)
C
0.01
0.01
O
0.015
0.015
N
0.01
0.01
H
0.0015
0.0015
Fe
0.01
0.01
Mo
0.02
0.02
Nb
0.1
0.5
Ni
0.01
0.01
Si
0.005
0.005
Ti
0.01
0.01
W
9.0–11.0
2.0–3.5
Tantalum Tungsten Wire Application
• Used as a heating exchanger and heating element in chemical processing due to its high heat resistance.
• Used to make electrolyte capacitors, and as vacuum electron cathode emission sources, ion sputtering and spray materials.
Tantalum Tungsten Wire Packaging
Our tantalum tungsten alloys are carefully handled to prevent damage during storage and transportation and to preserve the quality of our product in its original condition.
GET A QUOTE
Please fill in your details and one of our material experts will get back to you within 24 hours. For more information, contact us via E-mail at sales@samaterials.com.
** Email address with your company's domain name is preferred. Otherwise, we may not be able to process your inquiry.