CY3709 LGS Crystal (Lanthanum Gallium Silicate)
| | |
| --- | --- |
| Catalog No. | CY3709 |
| Material | LGS Crystal (La3Ga5SiO14) |
| Density | 5.67 |
| Appearance | Translucent crystalline solid |
| Mohs Hardness | 5.5 |
| Melting Point | 1470℃ |
LGS Crystal (Lanthanum Gallium Silicate) is a kind of multifunctional crystal, which can be used as electro-optic crystal. Stanford Advanced Materials (SAM) is a trusted supplier and manufacturer of Optical products.
Related products: Er:YAG, Nd:YAG, Nd:Ce:YAG, Ho:Cr:Tm:YAG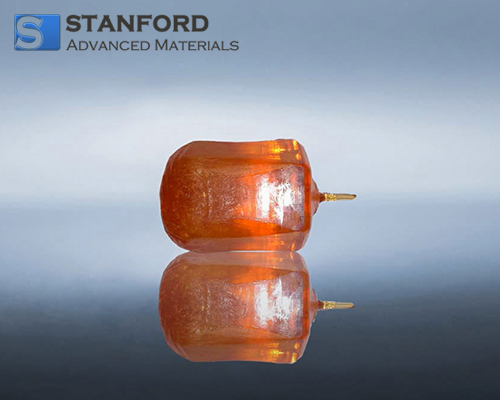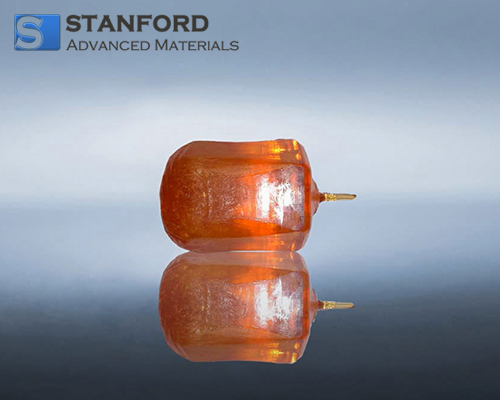 LGS Crystal (Lanthanum Gallium Silicate) Description
LGS Crystal is a multifunctional crystal. The interaction between the electro-optical effect and optical rotation in the functional crystal has been considered and studied, and it can be used as an electro-optical crystal. The LGS electro-optical Q switch transmits light along the Z direction of the crystal, and applies an electric field along the X direction, which can make full use of the lateral electro-optical effect of the crystal to realize the Q-switching function of the LGS crystal. LGS electro-optic Q-switch is actually a new type of rotary electro-optic Q-switch. Due to the existence of the optical rotation effect, it can be used as a practical switching device to obtain a good Q-switching effect. LGS crystal broadens the exploration and discovery of new types of electro-optic crystals from optically active crystals.
LGS Crystal (Lanthanum Gallium Silicate) Specifications
Material Properties
Point group

32

Space group

P32I

Resistivity

4.0×1012Ω/cm-1

Thickness

0.13-0.5mm

Diameter

50mm

Length

90-100mm

Melting point

1470℃

Density

5.67g/cm3

Mohs hardness

5.5

Coefficient of thermal expansion

aa=16×10-6/K, ac=4×10-6/K

Optical damage threshold

670MV/cm2

Crystal cell parameters

a=b=0.8162nm,c=0.5087nm

Dielectric constant

ε11=18.27

ε33=55.26

Electro-optic coefficient

γ11=2.3×10-12m/V

γ33=1.8×10-12m/V

Piezoelectric strain constant(10-12)C / N

d11=6.3

d14=-5.4

Phase velocity m / s

2750~2850

Electromechanical coupling coefficient K [%]

0.28~0.46

Coefficient of thermal expansion

α11=5.15×10-6K-1

α33=3.65×10-6K-1
LGS Crystal (Lanthanum Gallium Silicate) Applications
Photoelectric Q switch
SAW device
BAW device
Sensor
High power and high repetition rate all solid-state laser
High and low temperature variable laser
LGS Crystal (Lanthanum Gallium Silicate) Packaging
Our LGS Crystal (Lanthanum Gallium Silicate) is carefully handled during storage and transportation to preserve the quality of our product in its original condition.
GET A QUOTE
Please fill in your details and one of our material experts will get back to you within 24 hours. For more information, contact us via E-mail at sales@samaterials.com.
** Email address with your company's domain name is preferred. Otherwise, we may not be able to process your inquiry.