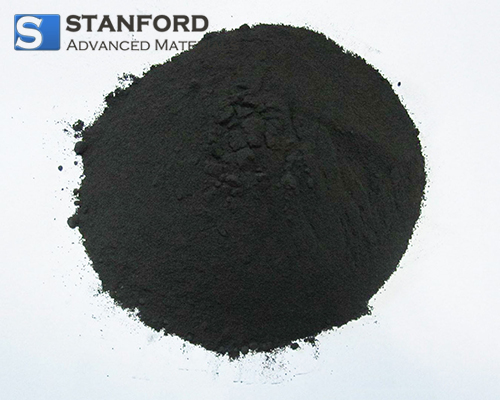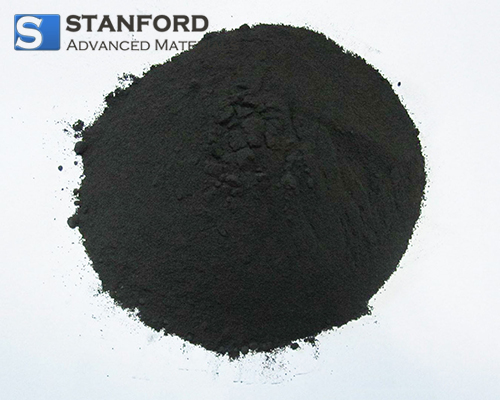 Manganese Boride (MnB) Powder Description
Manganese Boride (MnB) is an inorganic compound with the general formula MnxBy. There are two main types of manganese boride: MnB and MnB2. Manganese boride (MnB/MnB2) is a boron-containing additive with anti-oxidation, anti-erosion, and improved thermal strength.
Manganese Boride (MnB) Powder Specifications
Properties (Theoretical)

Compound Formula

MnB

Molecular Weight

65.75

Appearance

Grey powder

Melting Point

1,890℃

Boiling Point

N/A

Density

2.57g/cm3

Solubility

Insoluble in water.
Manganese Boride (MnB) Powder Applications
Manganese Boride (MnB) is widely used in the nuclear industry, aerospace high-temperature materials, new superconducting materials, and other fields.
Manganese Boride (MnB) Powder Packaging
Our Manganese Boride (MnB) Powder is stored in a cool, ventilated warehouse and will be kept sealed. The storage area shall be equipped with suitable materials to accommodate leaks. It will be carefully handled during storage and transportation to preserve the quality of our product in its original condition. It will be packed in vacuum packing in carton or iron drum.
GET A QUOTE
Please fill in your details and one of our material experts will get back to you within 24 hours. For more information, contact us via E-mail at sales@samaterials.com.
** Email address with your company's domain name is preferred. Otherwise, we may not be able to process your inquiry.