TA3826 Multilayer Tantalum Carbide (Ta2C)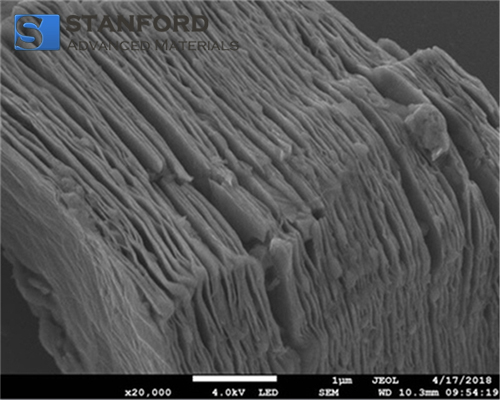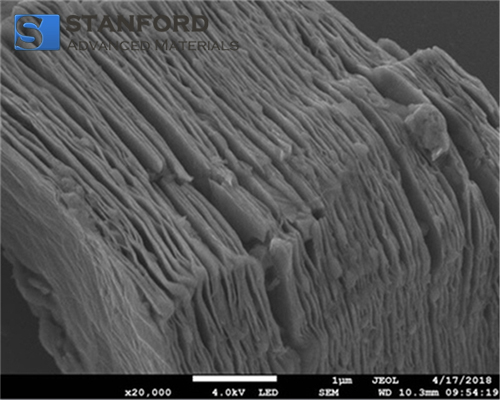 Multilayer Tantalum Carbide (Ta2C) Description
The Multilayer Ta2c is etched by hydrofluoric acid. It is a kind of MXene. MXenes are a class of two-dimensional inorganic compounds. MXenes combine the metallic conductivity of transition metal carbides with a hydrophilic nature because of their hydroxyl- or oxygen-terminated surfaces.
Multilayer Tantalum Carbide (Ta2C) Specifications
| | |
| --- | --- |
| Chemical Composition | Ta2C |
| Size | 1-5μm |
| Density | 14.3 g/cm3 |
| Purity | 99% |
Multilayer Tantalum Carbide (Ta2C) Applications
Multilayer Tantalum Carbide could be used in energy storage devices.
Multilayer Tantalum Carbide (Ta2C) Packaging
Our Multilayer Tantalum Carbide (Ta2C) is carefully handled during storage and transportation to preserve the quality of our product in its original condition.
GET A QUOTE
Please fill in your details and one of our material experts will get back to you within 24 hours. For more information, contact us via E-mail at sales@samaterials.com.
** Email address with your company's domain name is preferred. Otherwise, we may not be able to process your inquiry.