NT4588 Nitinol Strip, Nickel Titanium
| | |
| --- | --- |
| Catalog No. | NT4588 |
| Material | Ti-Ni Alloy (NiTi) |
| Standard | ASTM F2063 |
| Density | ~6.45g/cc |
| Surface | Cold rolling surface, Pickled |
Nitinol Strip is a nickel-titanium alloy with super elasticity and shape memory properties. Stanford Advanced Materials (SAM) offers high-quality Nitinol Strips with competitive pricing.
Related products: Nitinol Wire/Nitinol Rod, Nitinol Spring, Nitinol Sheet, Nitinol Foil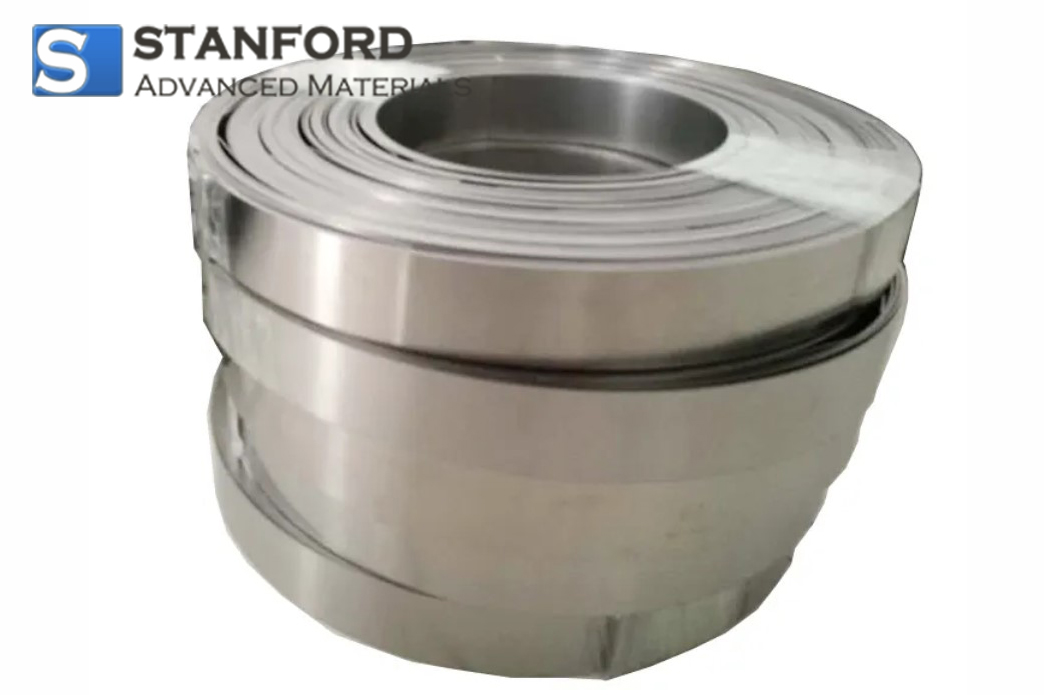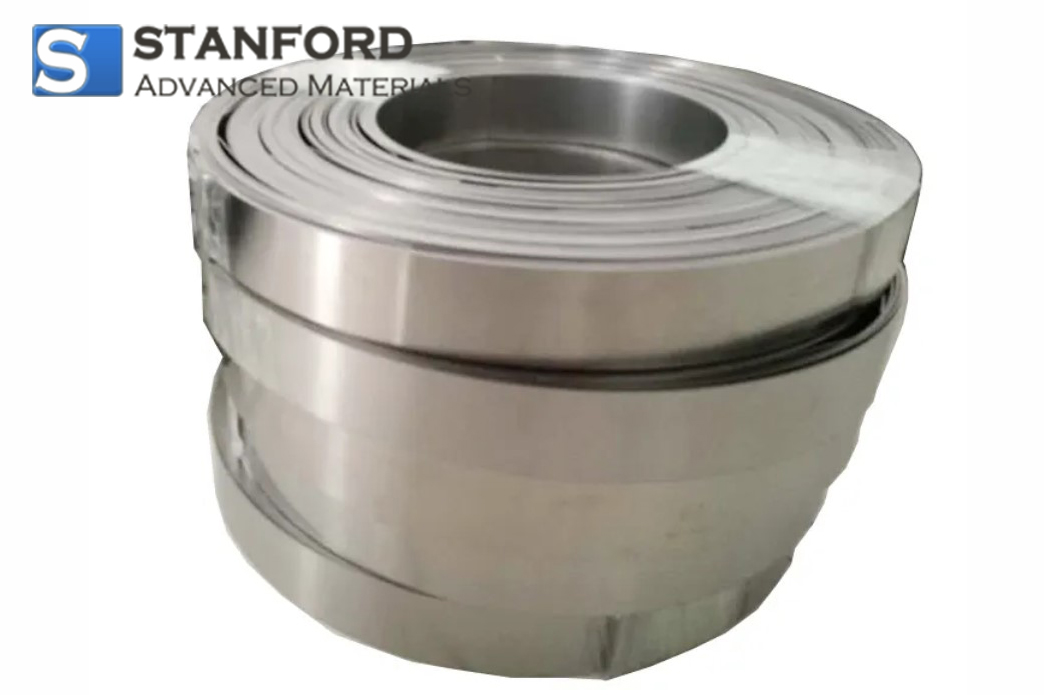 Nitinol Strip Description
Nitinol Strip is a fabricating product of Nitinol Alloy. Nitinol is well known for its thermo-mechanical properties of superelasticity and shape memory effect. Shape memory refers to the ability of Nitinol to undergo deformation at one temperature and then recover its original, under-formed shape upon heating above its transformation temperature. Super elasticity occurs at a narrow temperature range just above its transformation temperature. In this case, no heating is necessary to cause the under formed shape to recover, and the material exhibits enormous elasticity, some 10-30 times that of ordinary metal.
Nitinol Strip Specification
Product Name

Nitinol Strips

Size

Minimum thickness: 0.01"

Maximum thickness: 0.04"

Minimum width: 0.024"

Maximum width: 0.2"

Standard

ASTM F2063

Width to Thickness Ratio

2 to 20

Density

~6.45g/cc

Surface

Cold rolling surface

Available Shape

Straight, Coils
Nitinol Strip Applications
Nitinol Strip can be used in cell phone antennas, children's toys, experimental materials, eyeglasses components, and medical equipment.
Nitinol Strip

Packaging

Our Nitinol Strip is carefully handled during storage and transportation to preserve the quality of our product in its original condition.

Related articles:

Experiment on Magic Shape Memory Nitinol Wire by SAM

How Can Nitinol Make a Sprinkler Switch on

Superelasticity and Shape Memory of Nitinol
GET A QUOTE
Please fill in your details and one of our material experts will get back to you within 24 hours. For more information, contact us via E-mail at sales@samaterials.com.
** Email address with your company's domain name is preferred. Otherwise, we may not be able to process your inquiry.