| | |
| --- | --- |
| Catalog No. | SR3091 |
| CAS Number | 12046-54-7 |
| Molecular Formula | B6Sr |
| Molecular Weight | 152.486 |
| Appearance | Black crystalline powder or solid |
| Purity | 99% |
Strontium Boride (CAS: 12046-54-7) is generally immediately available in most volumes. High purity, submicron and nanopowder forms may be considered. Stanford Advanced Materials (SAM) is a leading supplier of Strontium Boride across the world, offering high-quality Strontium Boride.
Related products: Lanthanum Strontium Cobaltite Cathode Powder, Strontium Fluoride Powder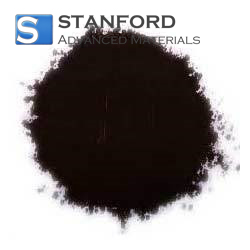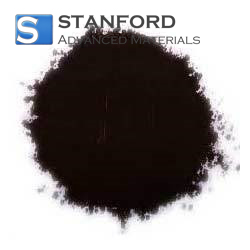 Strontium Boride Description:
Strontium Boride is generally immediately available in most volumes. High purity, submicron and nanopowder forms may be considered. Borides are hard, high-melting materials with metal-like conductivity. They are stable to nonoxidizing acids but break down in strong oxidizing agents and strong alkalis. Borides are used in semiconductors, superconductors, diamagnetic, paramagnetic, ferromagnetic, anti-ferromagnetic, turbine blades, and rocket nozzles. Borides have recently been discovered to be superconductive and ultra-incompressible.
Stanford Advanced Materials (SAM) produces many standard grades when applicable, including Mil Spec (military grade); ACS, Reagent and Technical Grade; Food, Agricultural and Pharmaceutical Grade; Optical Grade, USP and EP/BP (European Pharmacopoeia/British Pharmacopoeia) and follows applicable ASTM testing standards. Typical and custom packaging is available. Additional technical, research, and safety (MSDS) information is available as is a Reference Calculator for converting relevant units of measurement.
Strontium Boride Specifications:
Physicochemical Information

Density

3.39 g/cm3

Melting Point

2235 °C

Water Solubility

Insoluble

InchI Key

PEZUPXKCGOMWMS-UHFFFAOYSA-N
Strontium Boride Applications:
Strontium boride is used in insulation and nuclear control rods.
Strontium Boride Safety Information:
| | |
| --- | --- |
| Personal protective equipment | Eyeshields, Gloves, type N95 (US) |
| RIDADR | NONH for all modes of transport |
| WGK Germany | WGK 3 |
GET A QUOTE
Please fill in your details and one of our material experts will get back to you within 24 hours. For more information, contact us via E-mail at sales@samaterials.com.
** Email address with your company's domain name is preferred. Otherwise, we may not be able to process your inquiry.