CY3707 V:YAG Crystal
| | |
| --- | --- |
| Catalog No. | CY3707 |
| Material | V:YAG Crystal |
| Optical Density | 0.1-0.8 |
| Appearance | Translucent crystalline solid |
V:YAG Crystal is a new material that can absorb absorbent and passive Q-switch. Stanford Advanced Materials (SAM) is a trusted supplier and manufacturer of Optical products.
Related products: Er:YAG, Nd:YAG, Nd:Ce:YAG, Ho:Cr:Tm:YAG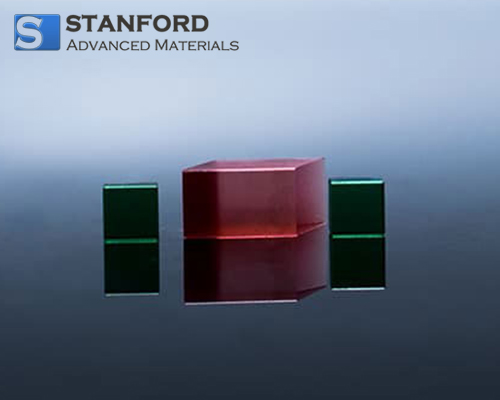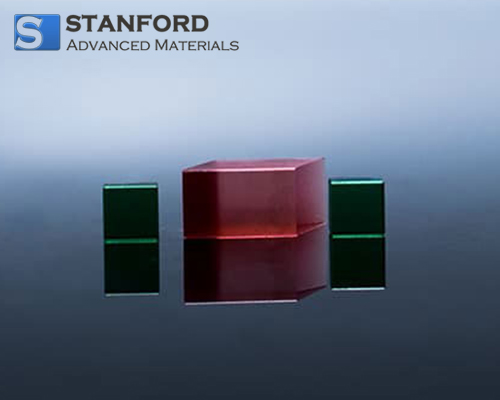 V:YAG Crystal Description
V:YAG Crystal is a new material of saturable wavelength absorber and passive Q-switch, with a wavelength range of 1.06μm-1.44μm. It is especially suitable for neodymium laser of 1.3μm. It is an excellent saturable absorber material in the 1300nm band. The V element has four chemical values: +2, +3, +4, and +5. +3 valence V3+ ions are commonly used Q-switching and saturated absorption ions, which are incorporated into YAG-based crystals to achieve passive Q-switching and mode-locking of the laser. Among passively Q-switched solid-state lasers, the laser has the advantages of good stability, long life, miniaturization, simplicity and practicality.
V:YAG Crystal Specifications
Material Properties
Attribute

Value

Chemical formula

V3+:Y3Al5O12

The crystal structure

cube– la3d

orientation

<100> <+/-0.5°

transmittance rate

30%-97%

Optical density

0.1-0.8

Atomic transition structure

Two-level system

Recovery time

5~22 ×10-22 s

Concentration

(0.05~0.35) wt%

Ground state absorption cross section

7.2 x 10-18 cm2

Excited state absorption cross section

7.4 x 10-19 cm2

Launch the bandwidth

1000-1450 nm

Central absorption wavelength

1300 nm

coating

Standard coating is AR with R

< 0.2%(@1340 nm)

Absorption coefficient

1.0cm-1 – 7.0cm-1

Damage threshold

>500MW/cm2
Chemical polishing
| | |
| --- | --- |
| attribute | Value |
| The direction of the tolerance | < 0.5° |
| Thickness/diameter tolerance | ±0.05 mm |
| Surface flatness | <λ/8@632 nm |
| Wave-front distortion | <λ/4@632 nm |
| The surface quality | 5-Oct |
| Parallel | 30" |
| Vertical | 15ˊ |
| Clear aperture | >90% |
| Chamfering | <0.2×45° |
| HR coating | <= 0.2% (@ 1340nm) |
Absorption and emission spectra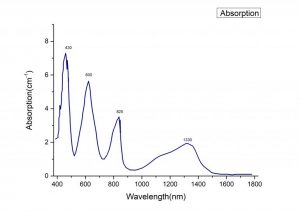 Emission spectra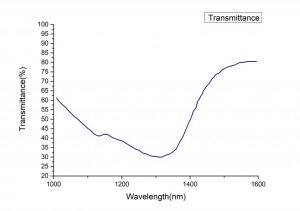 V:YAG Crystal Applications
1064 nm laser
1300 nm laser
Laser plotter
Laser rangefinder
Laser cutting machine
V:YAG Crystal Packaging
Our V:YAG Crystal is carefully handled during storage and transportation to preserve the quality of our product in its original condition.
GET A QUOTE
Please fill in your details and one of our material experts will get back to you within 24 hours. For more information, contact us via E-mail at sales@samaterials.com.
** Email address with your company's domain name is preferred. Otherwise, we may not be able to process your inquiry.