AC3938 Alumina Grinding Ball (Dry Grinding)
| | |
| --- | --- |
| Catalog No. | AC3938 |
| Material | Al2O3 |
| Purity | 60-99% |
| Color | White |
| Size | 3-90 mm |
Alumina Grinding Ball (Dry Grinding) is a type of aluminum oxide ceramic products. SAM provides alumina ceramic products with high purity, tight dimensional tolerance, and competitive prices. Our products are sold all over the country, and exported to Germany, Spain, Japan and Korea. Besides, we have strict management and advanced production technology. We promise we will win more clients and a larger market with honest commercial credit, high quality of products, competitive price and good service.
Related products: Alumina Spheres, Bubble Alumina, Alumina Grinding Ball(Wet Grinding), Alumina Packing Ball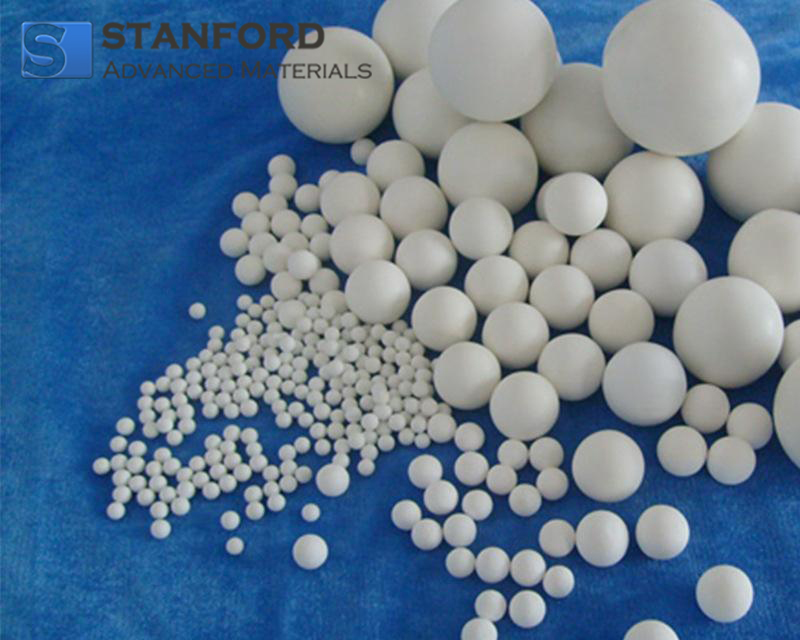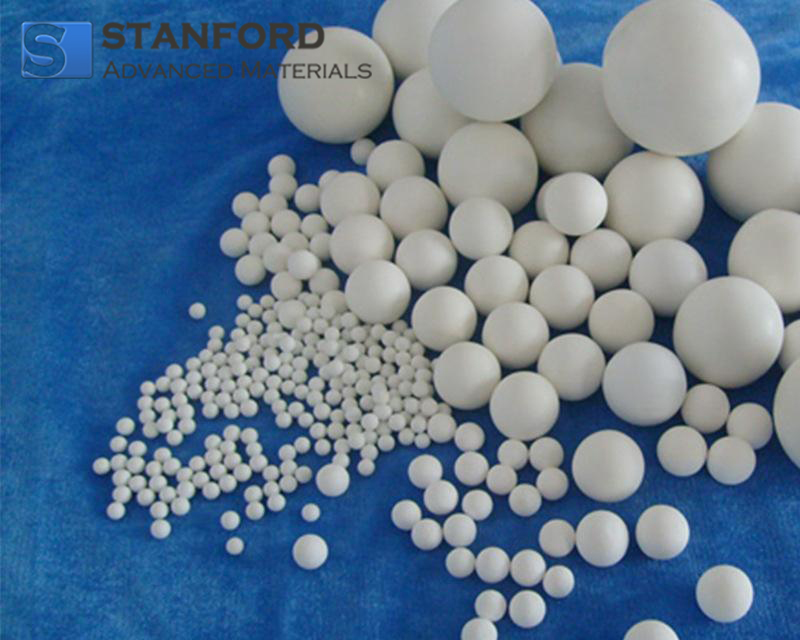 Alumina Grinding Ball (Dry Grinding) Descriptions
Alumina Grinding Balls (Dry Grinding) are abrasive media for faster grinding and precise and deep processing ceramic raw materials and glaze materials. They're built by isostatic pressure molding, with the purpose of making the grinding process more efficient. To achieve that, they're designed to diminish the loss of grinding media in fine crushing machines (such as ball mills, can-type mills, and vibration mills), surpassing common ball stones and natural cobblestones by far.
Alumina Grinding Ball (Dry Grinding) Specifications
Type

AGBD75

AGBD92

AGBD95

Al2O3(%)

>75

>92

>95

Bulk Density (g/cm3)

>3.20

>3.60

>3.65

Hardness (mohs)

7.5

9

9

Wear Loss(%)

<0.015

<0.015

<0.012

Size

3-90mm (or customized)
Alumina Grinding Ball (Dry Grinding) Features
This is a high-quality alumina grinding balls product that's lighter than steel balls, and at the same time, much harder than them (Rockwell hardness for normal alumina balls is as high as 78). Alumina balls is a small, non-maqnetic electrical insulator that easily overcomes heat (up to 1000°C), acid, alkali, corrosion, abrasion, rust, and unlubricated rollsIn addition, alumina balls keep the ball mills from harm by elevating their utilizable volume, which extends their lifespan considerably.
Alumina Grinding Ball (Dry Grinding) Applications
Alumina grinding balls are widely used in the grinding and processing of raw materials in industries such as white cement, minerals, ceramics, electronic materials, magnetics materials, and coatings and paints. Alumina ball is a high-quality grinding medium. In the building ceramic industry, the wear efficiency of alumina ceramic grinding balls is higher than that of natural flint and pebbles.
Alumina Grinding Ball (Dry Grinding) Packaging
SAM's Alumina Grinding Ball (Dry Grinding) is carefully handled to minimize damage during storage and transportation and to preserve the quality of our products in their original condition.
GET A QUOTE
Please fill in your details and one of our material experts will get back to you within 24 hours. For more information, contact us via E-mail at sales@samaterials.com.
** Email address with your company's domain name is preferred. Otherwise, we may not be able to process your inquiry.