ML1418 Molybdenum Lanthanum Wires (Mo-La wires)
| | |
| --- | --- |
| Catalog No. | ML1418 |
| Size | 0.2mm-4.0mm Dia. x L |
| Material | Mo-La Alloy |
| Standard | ASTM B387 |
| Surface Area | Black, Chemical cleaned |
Stanford Advanced Materials (SAM) is a reliable supplier of pure molybdenum and molybdenum alloys. We have rich experience in the fabrication of Molybdenum Lanthanum Wires.
Related Products: Molybdenum Wire, Molybdenum Sheet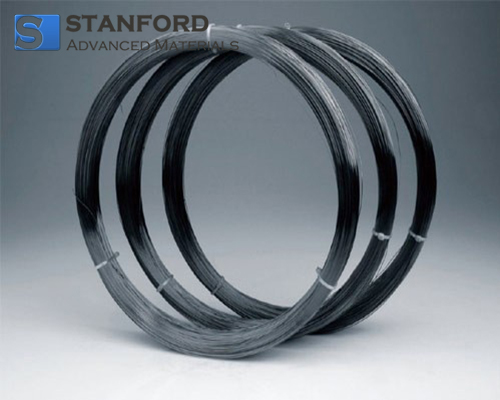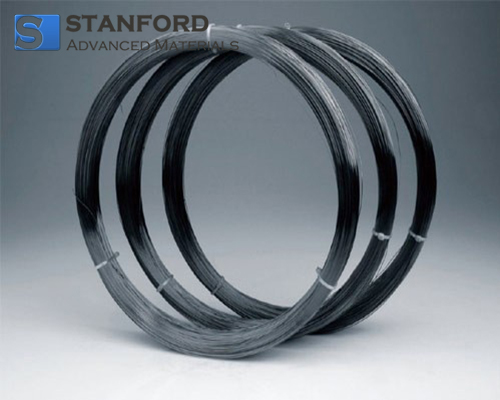 Molybdenum Lanthanum Wires Description
Molybdenum Lanthanum (Mo-La) is an alloy made by adding Lanthanum Oxide into molybdenum. Molybdenum Lanthanum Wire has the properties of higher temperature of recrystallization, better ductility, and excellent wear-resistant. Molybdenum (Mo) is gray-metallic and has the third-highest melting point of any element next to tungsten and tantalum. High-temperature molybdenum wires, also called Mo-La alloy wires, are for high-temperature structural materials (printing pins, nuts, and screws), halogen lamp holders, high-temp furnace heating elements, and leads for quartz and Hi-temp ceramic materials, and so on. The molybdenum wire with 99.95% is for single or double spiral cores, magnetron grids for lamps, locating rods and leading in pins, and so on. Cutting molybdenum wire is cutting machining for copper molds, hard metal, magnetic materials, and so on. With doped rare earth elements, it is suitable for high current and high efficiency.
Molybdenum Lanthanum Wires Specification
We manufacture our molybdenum Lanthanum wires according to your requirement.
Molybdenum Lanthanum Wires Packaging
Our Mo-La wires are carefully handled to minimize damage during storage and transportation and to preserve the quality of our products in their original condition.
GET A QUOTE
Please fill in your details and one of our material experts will get back to you within 24 hours. For more information, contact us via E-mail at sales@samaterials.com.
** Email address with your company's domain name is preferred. Otherwise, we may not be able to process your inquiry.