VD0803 Molybdenum Silicide Evaporation Materials, MoSi2
Molybdenum Silicide Evaporation Materials Description
Stanford Advanced Materials (SAM) specializes in producing high purity Molybdenum Silicide Evaporation Materials with high quality for use in semiconductor, chemical vapor deposition (CVD) and physical vapor deposition (PVD) display and optical applications. The unique synergy between our engineering, manufacturing and analytical teams has allowed us to produce industry-leading evaporation materials.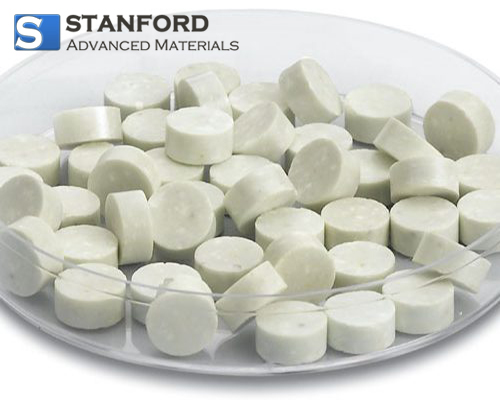 Molybdenum Silicide Evaporation Materials Specification
| | |
| --- | --- |
| Compound Formula | MoSi2 |
| Appearance | Gray metallic solid |
| Melting Point | 1900-2050 °C |
| Density | 6.23-6.31 g/cm3 |
| Thermal Conductivity | 66.2 W/m-K (23 °C) |
Molybdenum Silicide Evaporation Materials Packaging
Our Molybdenum Silicide Evaporation Materials are carefully handled to prevent damage during storage and transportation and to preserve the quality of our products in their original condition.
GET A QUOTE
Please fill in your details and one of our material experts will get back to you within 24 hours. For more information, contact us via E-mail at sales@samaterials.com.
** Email address with your company's domain name is preferred. Otherwise, we may not be able to process your inquiry.