RE0436 Rhenium Powder (CAS No. 7440-15-5)
| | |
| --- | --- |
| Catalog No. | RE0436 |
| CAS Number | 7440-15-5 |
| Chemical Formula | Re |
| Molecular Weight | 186.21 |
| Form | Silvery-gray crystal |
| Purity | ≥99.99%, or 99.999% |
Rhenium Powder is a kind of silvery-gray crystal with a chemical formula of Re and a molecular weight of 186.21. Stanford Advanced Materials (SAM) offers high-quality Rhenium Powder with competitive pricing.
Related products: Rhenium Oxides, Rhenium Pellet, Trirhenium Nonachloride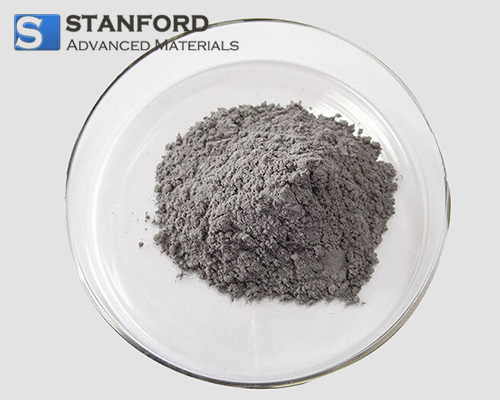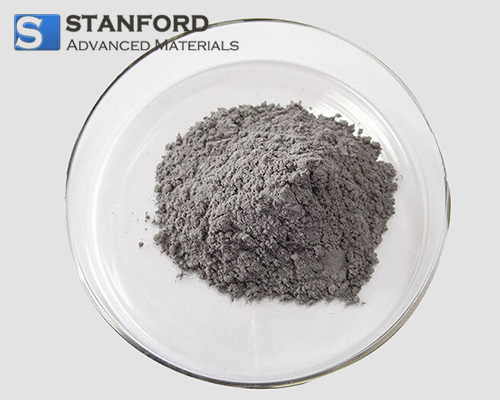 Rhenium Powder Description
Rhenium Powder (CAS: 7440-15-5) is a kind of silvery-gray crystal. Rhenium has high hardness, high mechanical strength, and good plasticity. It is easy to draw and roll sheets at room temperature, but it cannot withstand heat processing. The density is almost twice that of lead; the appearance is the same as platinum, silver-gray; pure rhenium is soft and has good mechanical properties.
Rhenium Powder Specification
| | |
| --- | --- |
| CAS Number | 7440-15-5 |
| Chemical Formula | Re |
| Molecular Weight | 186.21 |
| Form | silvery-gray crystal |
| Density | 21.02g/cm3 |
| Melting Point | 3180℃ |
| Boiling Point | 5596℃ |
| Solubility | Insoluble in water. |
Rhenium Powder Applications
Rhenium is used in tungsten, molybdenum alloy, or other alloy additives, such as tungsten-rhenium alloy in rod, plate, tube, sheet, and wire form as a high-temperature structural material in aerospace technology, electron tube, picture tube, and bulb hot wire, electrical contact material, High-temperature thermocouple materials, etc. Molybdenum rhenium alloy because its performance exceeds pure molybdenum and other molybdenum alloys can be used as a structural material for fusion reactors. Rhenium is a highly active catalyst, with good selectivity and maintaining its catalytic ability even after being contaminated by other substances. It is widely used in the petrochemical industry.
Rhenium Powder Packaging
Our Rhenium Powder is carefully handled during storage and transportation to preserve the quality of our product in its original condition.
GET A QUOTE
Please fill in your details and one of our material experts will get back to you within 24 hours. For more information, contact us via E-mail at sales@samaterials.com.
** Email address with your company's domain name is preferred. Otherwise, we may not be able to process your inquiry.