Titanium is highly valued for its strength, toughness, low density, and corrosion resistance, and has been highly sought after for applications in aerospace, sporting goods, and high-end automotive applications. It has a deep, dark luster that has been noticed in the consumer products world. This fascinating metal has more recently caught on in the fashion eyewear industry. In this article, let's take a look at the titanium advantages in eyewear products.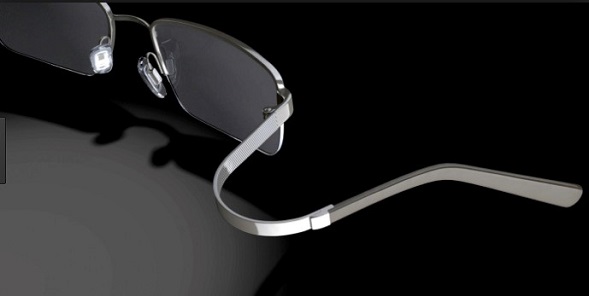 Titanium Advantages in Eyewear
The special combination of titanium's unique color and its other properties makes it an excellent upgrade for discerning consumers with active lifestyles. Titanium wireframe material is best for holding thicker lenses. Another benefit of titanium for eyewear is that titanium is hypoallergenic, which means that -unlike many metals containing nickel- it will not cause skin irritation.
Three types of titanium are widely used in eyewear frames: commercially pure, Beta, and memory metal. The first titanium eyewear frames introduced to the marketplace were made from commercially pure titanium, and they encountered rapid acceptance and commercial success. Soon after that, beta-titanium and then memory metal followed, establishing their own niches in this large and profitable business sector.
Beta Titanium is an alloy of primarily titanium, but with the addition of vanadium and aluminum for additional strength and toughness. Due to a very high ratio of strength to modulus, this metal provides the frame great elasticity, allowing the eyeglasses to remain stable through long periods of intense activity. Beta titanium is strong, durable, lightweight, flexible, hypoallergenic, and anti-corrosive.
Memory metal is an alloy composed of roughly 50% titanium and 50% nickel. It has amazing flexibility. Frames made from memory metal can be easily bent without breaking. They will return to their original form even after being bent far beyond what you would expect them to recover from.
Flexible titanium eyewear, whether made from pure titanium, beta-titanium, or memory metal, is a recent development in the eyeglass frame world and has become popular among those with active lifestyles, especially children's and athletes' eyewear. It is useful for anybody who requires extremely lightweight frames.
Conclusion
Thank you for reading our article and we hope it can help you to have a better understanding of the titanium advantages in eyewear products. If you want to learn more about titanium and titanium alloys, we would like to advise you to visit Stanford Advanced Materials (SAM) for more information.
Stanford Advanced Materials (SAM) is your go-to source for titanium in all forms. SAM produces titanium tubes and pipes for industrial and energy applications. Our ultra-high-purity titanium gets used in industrial ultra-high-vacuum (UHV) systems, and our plate, rod, and bar stock find uses in aerospace and commercial applications of all types. Learn more.