CY3345 Strontium Titanate Single Crystal Substrate, SrTiO3
| | |
| --- | --- |
| Catalog No. | CY3345 |
| Material | Strontium Titanate, SrTiO3 |
| Density | 5.175 |
| Size | 20x20mm, 15x15mm, 10x10mm, 10x5mm, 5x5mm, φ30, or customized |
| Thickness | 0.5 mm, 1.0mm |
| Growth Method | Vernue (flame) method |
| Orientation | (100), (110), (111) |
Strontium Titanate Single Crystal Substrate has a good lattice structure possessed by perovskite structure materials. Stanford Advanced Materials (SAM) has rich experience in manufacturing and supplying high-quality crystal substrates.
Related products: Lithium Fluoride (LiF) Crystal Substrates, Potassium Tantalate (KTaO3) Crystal Substrates, LSAT Crystal Substrates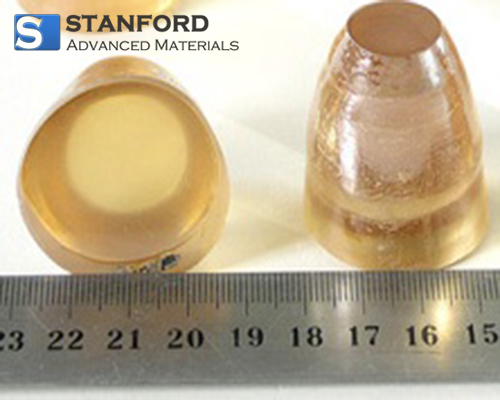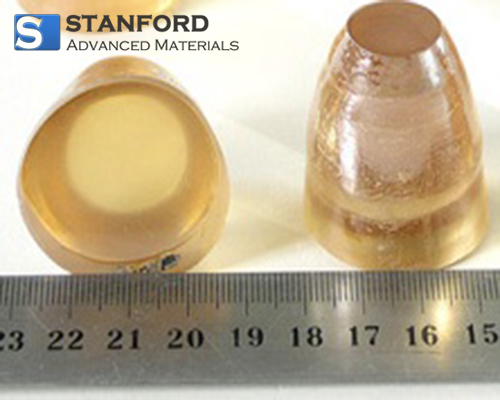 Strontium Titanate Single Crystal Substrate Description
SrTiO3 single crystal has its lattice parameters match most materials with a Perovskite crystal structure, and therefore it is a popular crystal substrate for epitaxial growth of many oxide thin films. It is commonly used as substrate material for superconductor thin films, because Strontium Titanate (SrTiO3) and Y-Ba-Cu-O system (a = 3.89 A) have similar values in the lattice constant.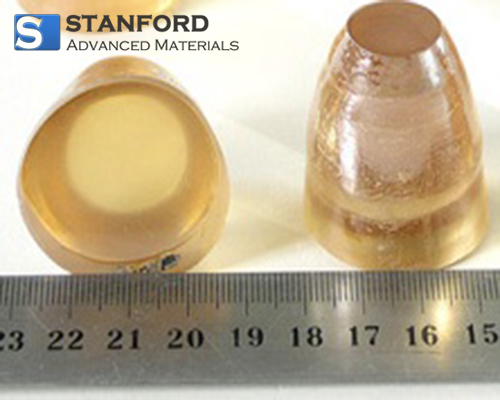 Strontium Titanate Single Crystal Substrate Specifications
| | |
| --- | --- |
| Growth method | Vernue (flame) method |
| Crystal structure | Cubic |
| Lattice constant | a = 3.905 A |
| Density (g/cm3) | 5.11 |
| Melting point (°C) | 2080 |
| Hardness | 6-6.5 Mohs |
| Dielectric constants | 300 at room temperature |
| Purity | >99.9 |
| Chemical stability | Insoluble in water |
| Thermal expansion coefficient (/K) | 10.4 x 10-6 |
| Loss Tangent at 10 GHz | ~5x10-4 @ 300K, ~3 x10-4 @77K |
| Package | Packed in class 100 grade plastic bag in class 1000 clean room |
Strontium Titanate Single Crystal Substrate Applications
Widely used in the research of high-temperature superconducting films. It is also widely used in special optical windows and high-quality sputtering targets.
Strontium Titanate Single Crystal Substrate Packaging
Our Strontium Titanate Single Crystal Substrate is carefully handled during storage and transportation to preserve the quality of our product in its original condition.
GET A QUOTE
Please fill in your details and one of our material experts will get back to you within 24 hours. For more information, contact us via E-mail at sales@samaterials.com.
** Email address with your company's domain name is preferred. Otherwise, we may not be able to process your inquiry.